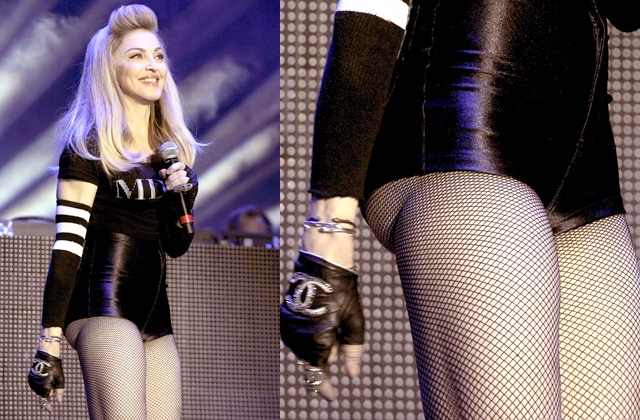 Madonna looks nasty!
After using smoke a mirrors to cheat her way into an unearned number one on the Billboard charts several days ago, via giving away copies of her new failed CD entitled MDNA, thieving Madonna's album took a massive, history making nose dive down the charts, with an unprecedented 87% sales decline during its second week of release. That's what she gets for cheating.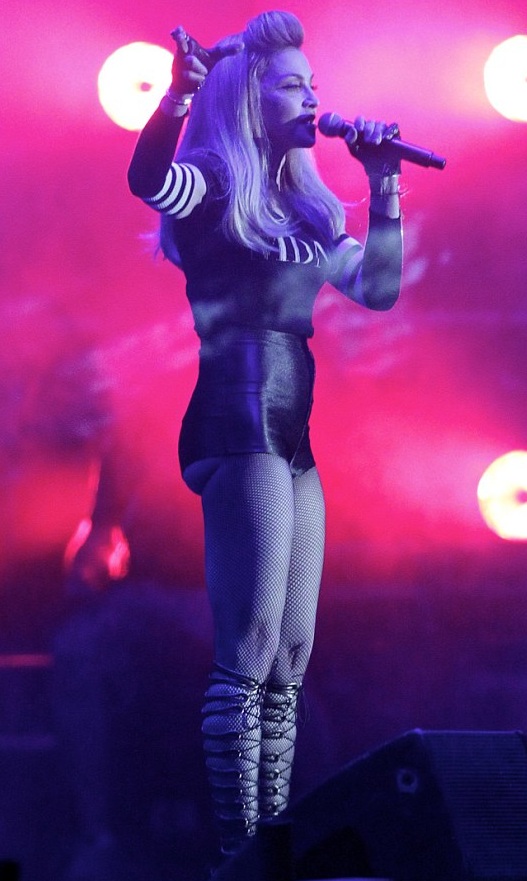 Yuck!
The units of MDNA given away during the first week of release technically do not count, as they were not purchased, but given away with concert tickets that were done at the same time and whose numbers were illegally inflated as well to save face. The album also bombed in Britain with her worst sales to date and two flopped singles from MDNA.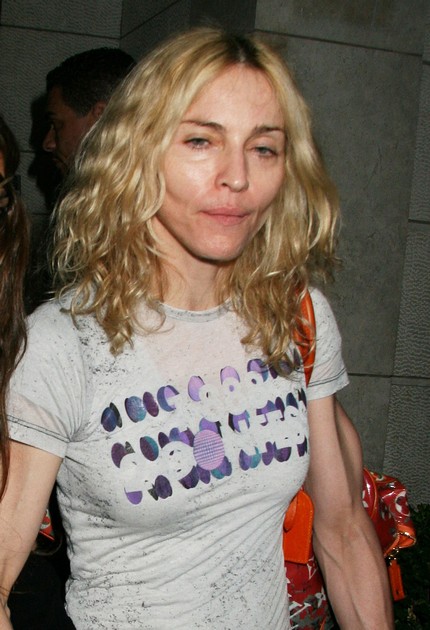 When one has to rig sales, employ buying teams and give away albums, going to such extremes to fake having a entertainment career, it's time to call it a day. As the phrase goes, stick a fork in her she's done. Thanks to all that participated in the boycott.
RELATED ARTICLES
Madonna Gave Away MDNA Album Because People Have Not Been Buying Her Music
Madonna's Dumb New Album That Is Being Boycotted Flops In A Fiasco That Is The Worst Of Her Career
Another Famous Dance DJ Slams Madonna For Promoting Drug Use
Hotpants Wearing Madonna Mocked On Websites For Not Aging Gracefully
A Reminder Not To Buy Racist Madonna's New Album MDNA For Robbing Starving Africans And Stealing Other Artists Work
Madonna Sets Up Photo Op With Paparazzi To Take Pics Of Her 14-Year-Old Daughter Smoking Cigarettes
Madonna's Kabbalah Center Accused Of Widespread Fraud And Human Rights Abuses
Malawi To Pop Star Madonna Who Stole Financial Donations From Them: You Stink!
Madonna's Connection To Phone Hacking And Wiretapping Scandal
The Daily Mail Is Actively Engaging In Hacking, Phone Hacking And Wiretapping
The FBI Corruptly Granted "Sovereign Immunity" In The Aisha v. FBI Case
Madonna Has Been Getting More Plastic Surgery In Trying For A Comeback After Failed Albums
Madonna And Kabbalah Close Their Corrupt Charity Due To Criminal Investigation
Rupert Murdoch Finally Admits His Company's Phone Hacking And Wiretapping Crimes
Report: Kabbalah Cult Under Grand Jury Investigation
Madonna Fraudulent Charity For Africa Squanders Millions On Big Salaries & Luxury Items For Greedy Kabbalah Members
Senator Demands FBI Investigate Rupert Murdoch For Hacking Rival & Stealing Their Copyrights
Fox News Has A Secret Phone Hacking Department In The Building Says Former Employee