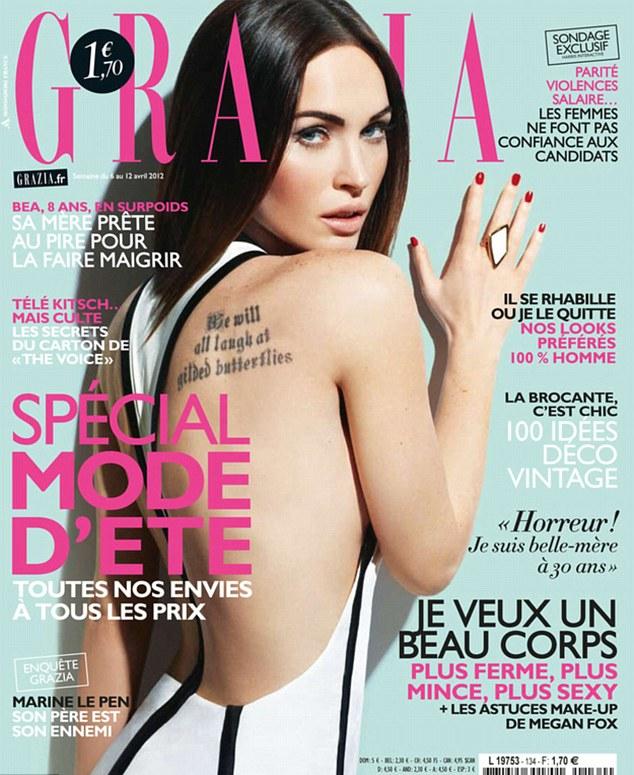 Megan Fox
Heavily tatted Hollywood star, Megan Fox, is so pretty she is rarely the the subject of heavy photoshopping. However, Grazia magazine used the photo software Photoshop to remove one of her prominent tattoos from the cover of their magazine. Fox looks better without the tattoos, some of which she has been removing.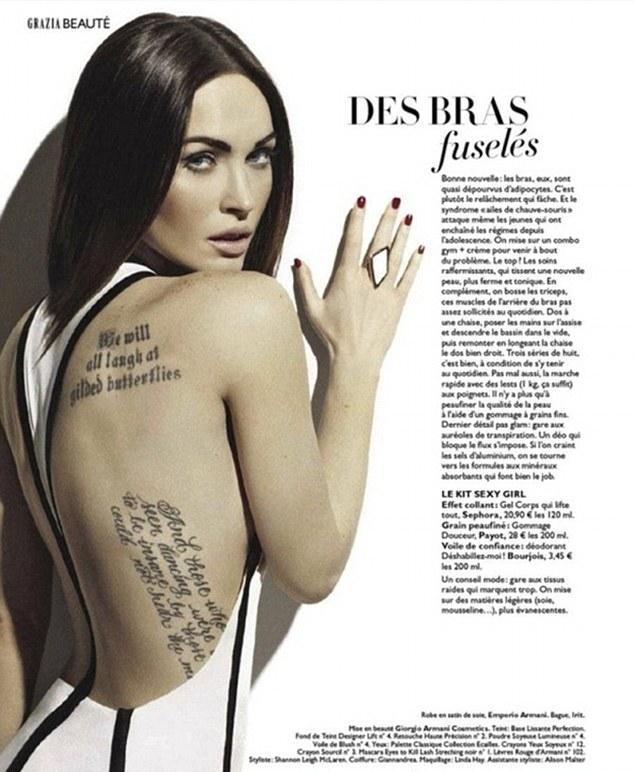 Fox recently got herself into hot water via an interview where she proclaimed she's glad she's not ugly and would not trade places with an unattractive girl. She maintains she was misquoted and will be careful in future in issuing interview quotes.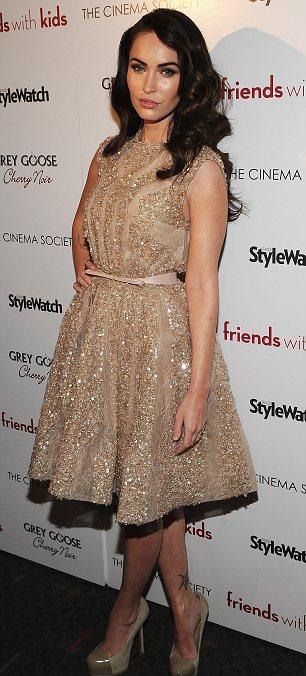 In other news, People magazine has defamed Megan Fox, accusing her of eating at a restaurant last week. You guys need to stop lying on her! (LOL). The uber-thin actress has been known to be anorexic, but it is good that she is eating again (allegedly). What's the sense of being beautiful if you die early from anorexia induced organ failure.
STORY SOURCE
Megan Fox & Brian Austin Stick with Their Favorite Dishes During Date Night
Update Wednesday April 11, 2012 05:55 AM EDT O- It was a date night for Megan Fox and hubby Brian Austin Green at RockSugar Pan Asian Kitchen in L.A. The two are frequent guests of the restaurant – and, as such, placed their "usual" order, a source tells us, noting that the two "almost always dine on the same thing."