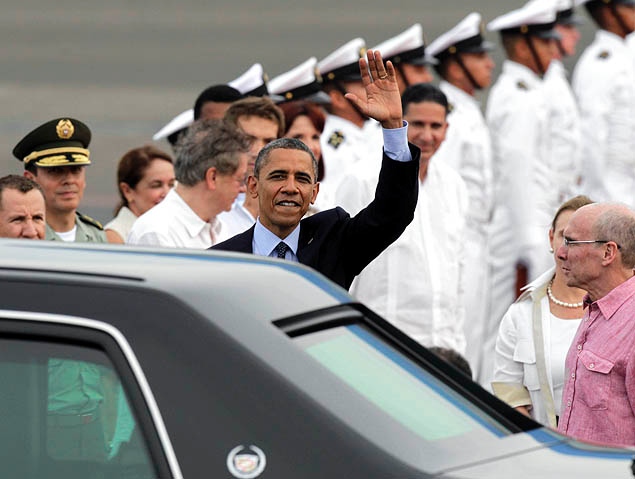 President Barack Obama in Cartagena, Colombia this week
12 Secret Service agents protecting U.S. President, Barack Obama, during a state visit to Colombia, were apparently using their own protection, as they are now in the midst of a high profile prostitution scandal.
The Secret Service men in question have been recalled from Colombia, host of the "Summit Of The Americas." Articles in the mainstream press state President Obama is very embarrassed by the incident.
STORY SOURCE
Secret Service dismissals "biggest scandal" for agency