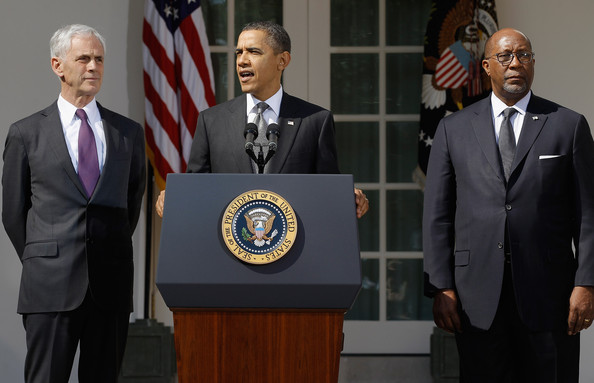 Barack Obama (center)
MSNBC political pundit, Chris Matthews, who was also a speech writer of former President Jimmy Carter, this week stated what the Judiciary Report has maintained for the past two years, the failing economy is going to help destroy President Obama's chances of reelection in November 2012. The Judiciary Report stated it is imperative that Obama turn the economy around and act with transparency, to receive a second term and he has not. The numbers are still bad.
Matthews stated of the economy this week, "It is not 'steaming ahead,' unfortunately. The growth rate is well below 3 percent and that is not strong enough to bring people back to work in the numbers that will instill confidence that the country itself is headed back to business...we have a housing problem that remains an albatross--a difficult-to-explain, but devastating, situation that somehow seems to undercut a true recovery." Matthews also lamented rising has prices and their negative effect.
STORY SOURCE