This case has turned into a major fiasco the government of Sanford, Florida should be ashamed of in every way. Killer George Zimmerman, who murdered 17-year-old Trayvon Martin for lawfully walking the streets of his family's neighborhood has left the state of Florida and is now missing. His pro bono attorneys have quit, as they have lost contact with him, he has set up a self-defeating, incriminating website and talked to members of the press, such as race baiting Fox News commentator, Sean Hannity.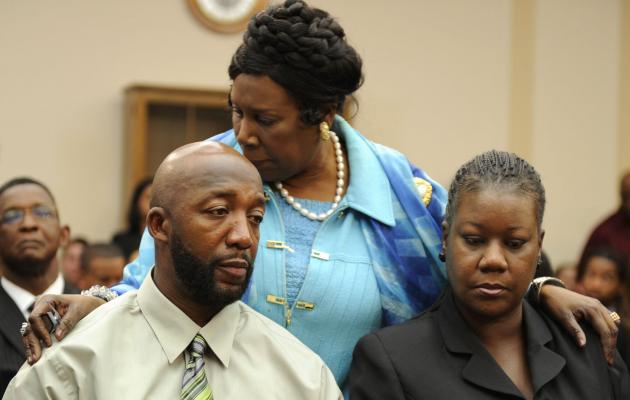 Trayvon Martin's parents Tracy Martin and Sybrina Fulton are rightfully demanding the arrest of George Zimmerman
The talk show host has been talking about Martin in the worst terms for weeks, in spite of the fact he is a minor and the victim of crime, which has encouraged Zimmerman. How can it be right to talk about a deceased boy like this. If it were Hannity's child dead on the ground under the same circumstances, he would not be promoting such lawlessness (I don't wish it on Hannity, as violence is wrong). He would want justice. Hannity has debased Fox News even more. His comments about Martin are disgusting.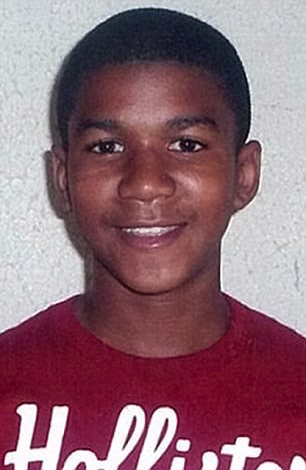 Trayvon Martin
The Stand Your Ground law is being twisted and is a danger to everyone - black, white, Hispanic, Asian, Indian - in the 24 states it has been adopted. Violent people could go up to and kill others they dislike for whatever terrible reason and invoke the Zimmerman defense of imagined suspicion. This is the precedent the government of Sanford, Florida has set in the nation, via their actions or should I say inaction and it is a dangerous one.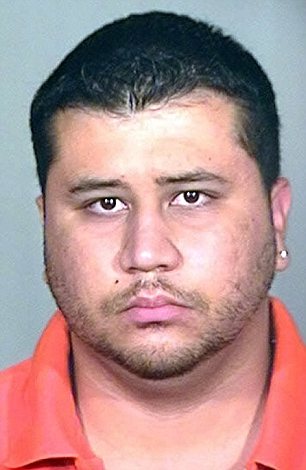 George Zimmerman
It should not matter what color Martin is - a human being has died and under terrible circumstances that constitute first degree murder. A scared and frightened boy died a terrifying death no one should face. It cannot be tolerated. Justice must be served in this matter.
Many Turn Out For Impressive Rallies In Honor Of Slain 17-Year-Old Minor Trayvon Martin
Sanford Police Chief Bill Lee Temporarily Resigns While Defending Himself And Racist Killer George Zimmerman
Killer George Zimmerman Exposed As A Violent Racist Who Called 911 To Report 'Suspicious Black Males' 49 Times In One Year
STORY SOURCE