He's Going To Sprain His You Know What At This Rate
According to TMZ, so-called actor Ashton Kutcher, 34, left a party in Berlin, Germany last night with THREE WOMEN! His wife, Demi Moore, 49, the fellow Kabbalah cult member, who announced they would be divorcing due to his cheating, has been moping around Hollywood, crying over Kutcher. Wait until she sees this. She is going to be crying into her Botox.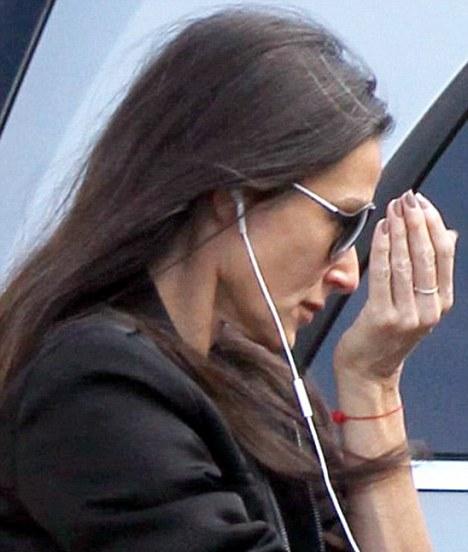 Demi Moore is embarrassed and crying (Photo Credit: X17Online)
Moore will be super angry when she sees the photos and videos of Kutcher grinning (again) living it up with young chicks he took back to his place for an orgy. Kutcher's conduct is inappropriate and he really seems to be rubbing his freedom in Moore's face in a very bad way that is not good for his health (or safety if she catches him).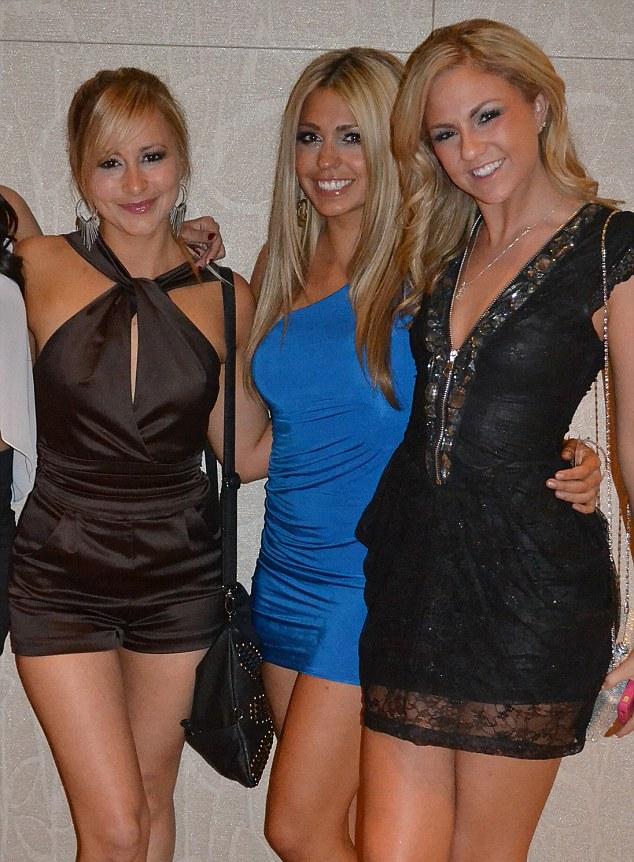 Sara Leal (center) and her friends
This is a pattern of behavior with Kutcher, who a few months ago, got undress and into a hot tub with three naked women in San Diego, at the Hard Rock Hotel. One of them, Sara Leal, sold her story to the press, leading to the demise of his marriage to Moore. Hollywood men like to engage in threesomes and orgies and it is not healthy.
RELATED ARTICLES
Demi Moore Humiliated By How Ashton Kutcher Cheated And Moved On So Quickly
Ashton Kutcher's Mistress Sara Leal: Sexual Affair Cost Me My Apartment And Job
Ashton Kutcher Flirting With Women Everywhere While Demi Moore Remains Distressed
Demi Moore Dating Someone After Ditching Cheating Ashton Kutcher But There's A Hitch In Her Plan
Ashton Kutcher's Mistress Sara Leal Says He Told Her He Was Separated From Wife Demi Moore