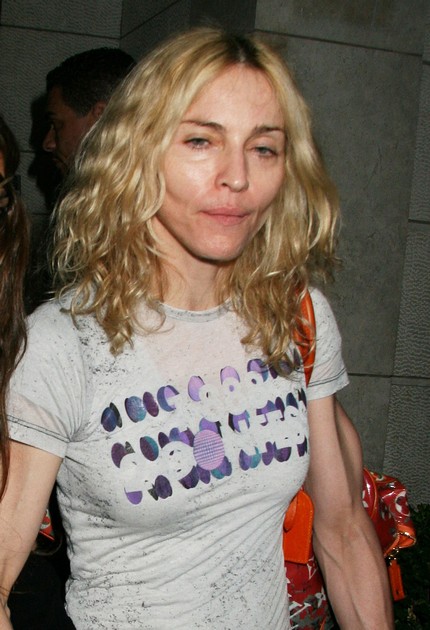 Man-donna
[Article Background: This is a continuation of the phone hacking series of articles regarding the story I broke first via a police complaint. Since the time of the original police complaint, over 20 people have been arrested for phone hacking. I was alerted to phone hacking due to Madonna's unlawful behavior in conjunction with Rupert Murdoch's News Group Newspapers/News Corp].
Many of you have expressed that you understand my annoyance with the people in the aforementioned case. I would like to expound on it a bit more by writing about some of their other criminal behavior in the case. Four of my friends in Florida, who are Jamaican as well, worked at different unrelated places and were all mysteriously fired from their jobs during the same time period, without just cause, in conduct that is a known form of harassment from Madonna's Kabbalah Center.
Two of my friends that were fired were in private employment and moved on without debating what happened, as they were so distressed over it, because they had done nothing wrong with little options for economic redress available. However, the other two worked for publicly traded companies and took it to employment tribunals available to those that worked for corporations, who found my friends had done nothing wrong. One employer even tried to get my friend back on the job as their conduct was so shameful in firing her without cause and she has a child to support.
The Kabbalah Center has a nasty practice of targeting people into doing their bidding and if they refuse they use the names of the cult's celebrity members to lean on companies to firing them from their jobs. One night, one of my friends that was fired called me, distressed due to the harassment from the Kabbalah cult, as it had upset her.
She voiced concerns for her son in university and implied they had threatened to ruin his life if she did not do what they wanted in harassing and terrorizing me. This is someone I have known since I was a kid. She is very hardworking, but because she is often in contact with me and my family on our phones that have been phone hacked and wiretapped, they began contacting her and other people we know, trying to rope them into harassing me.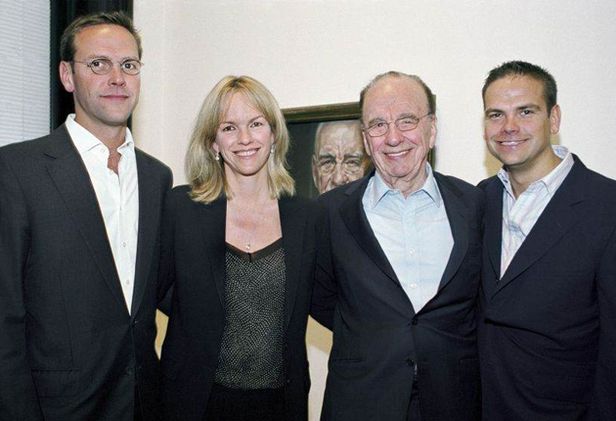 News Corp's James Murdoch, Elisabeth Murdoch, Rupert Murdoch and Lachlan Murdoch
News Corp, the company at the center of the scandal, is also under investigation for destroying people's businesses and getting others fired if they dare assist or work with any company the greedy corporation seeks to rob of its copyrights, trademarks and goods, then run out of business (Rupert Murdoch Is Being Investigated By The Government For Using 'Mafia Tactics' On Rivals).
The Kabbalah Center, to which News Corp's Rupert Murdoch also belongs (Madonna's Connection To Phone Hacking And Wiretapping Scandal) has been targeting me and my family and friends in Florida, in their sick bids at trying to destroy me over my very valuable Copyrighted Catalog.
I find their conduct in terrorizing and attacking my Jamaican friends and family ugly, foul and racist. My friends worked hard at their jobs for time periods that range between 12-20-years, to pay their mortgages, bills, put food on their tables and their kids through school and because of a crazy, sick cult, Kabbalah, they were unfairly and cruelly harassed and fired, in conduct that constitutes hate crimes that violate the Civil Rights Act. How is that right or even legal in any way. What kind of ugly ill-will is that to attack people that have done you no harm.
I say to those of you out there with children that you are putting through school, how would you feel if some deranged cult began threatening that they are going to ruin your son's life if you don't participate in their sick conduct, which are attempts at destroying one of your friends they are targeting out of greed and hatred.
There are millions of Caribbeans in America and for the Kabbalah Center to do something so repugnant as to go around targeting immigrants in attempting to destroy others they are irrationally obsessed with is awful and racist. The Miami FBI/FBI sits back and watches while they do these terrible things to innocent people in acts of pure hate. Then they wonder why I write the things I do. The Kabbalah Center is nothing but a sick, violent cult that is an embarrassment to humanity and the worst of it.
RELATED ARTICLES
Emails Reveal News Corp James Murdoch Knew Of Phone Hacking And Signed Off On The Criminal Conduct Continuing
The Daily Mail Is Actively Engaging In Hacking, Phone Hacking And Wiretapping
Madonna And Kabbalah Close Their Corrupt Charity Due To Criminal Investigation
Hacker Arrested Again In The News Corp Phone Hacking Scandal
The FBI Corruptly Granted "Sovereign Immunity" In The Aisha v. FBI Case
Rupert Murdoch Is Being Investigated By The Government For Using 'Mafia Tactics' On Rivals
Rupert Murdoch Finally Admits His Company's Phone Hacking And Wiretapping Crimes
Renewed Outrage In Britain Over Rupert Murdoch's News Corp Phone Hacking Mom Of Murdered Missing Girl