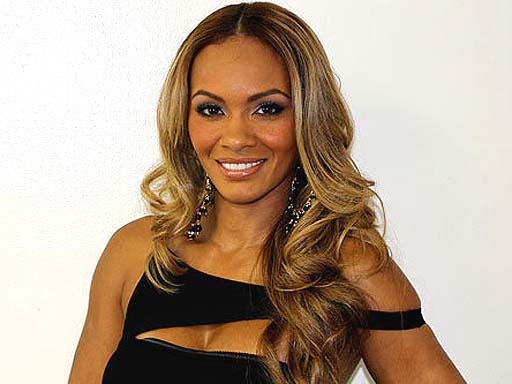 Evelyn Lozada
"Basketball Wives" reality star, Evelyn Lozada, has been sued by the South Florida Bankruptcy Court, for the money she received from her ex-boyfriend, former Miami Heat athlete, Antoine Walker, who had signed a $110,000,000 contract, but lost most of his money to luxury living and bad investments.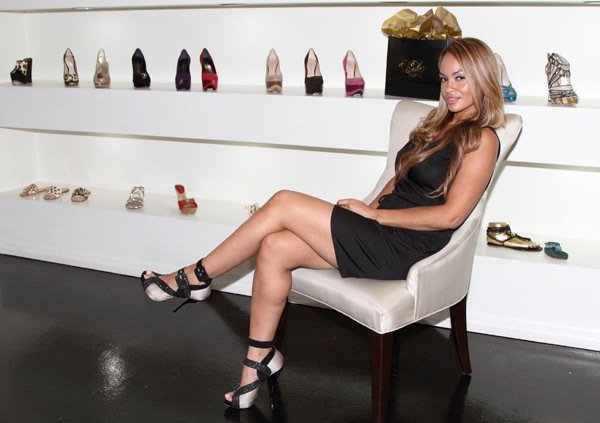 Evelyn Lozada at Dulce
The couple lived in a custom built Coconut Grove mansion in Miami for years, which has lingered on the real estate market for well over a year without any takers. The home is too big and overpriced for that section of the Grove, as surrounding properties shown online are much smaller.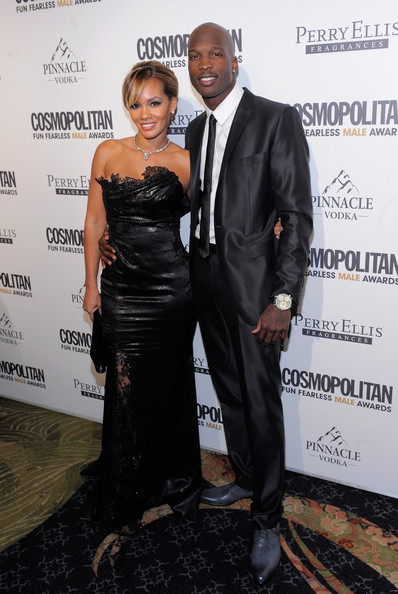 Evelyn Lozada and Chad "Ochocinco" Johnson
During their relationship, Walker gave Lozada $560,000 to start the shoe store Dulce in the Miracle Mile section of Coral Gables. According to the federal court bankruptcy trustee, Lozada should not have been given the money, as Walker has creditors that are a greater priority.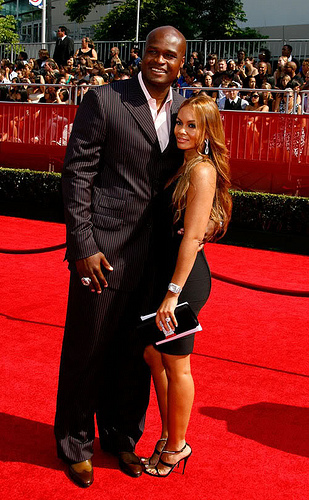 Antoine Walker and Evelyn Lozada
As such, the trustee is suing Lozada to retrieve the money, plus court costs and interest. While she has made a few hundred thousand dollars on "Basketball Wives" and from public appearances, losing $560,000 plus legal fees and interest, will put a massive dent in her finances. Lozda's fiancé, football player, Chad "Ochocinco" Johnson is a millionaire, but may become concerned and not risk his cash, after witnessing the financial fall of Walker.
STORY SOURCE
'Basketball Wives' Star Sued for Helping Blow NBA Star's Fortune
Evelyn Lozada -- one of the stars of "Basketball Wives" who was once engaged to former NBA All-Star Antoine Walker -- is being sued for allegedly receiving hundreds of thousands of dollars illegally. The story is shocking. Walker raked in a whopping $110 million during his NBA career, in addition to untold millions in endorsements and other deals ... and he blew ALL OF IT and a lot more.
Walker filed for bankruptcy last year, and now the bankruptcy trustee smells a rat. It seems Walker gave Lozada $560,000 when he already knew he was going belly up. The trustee has sued Lozada, claiming the transfer was fraudulent -- an attempt to hide money from legitimate creditors. The trustee says Lozada used the money to start a Miami shoe store called Dulce, and now the trustee wants the $560k back.
RELATED ARTICLES
Basketball Wives Star Evelyn Lozada Suing Over Damaging Blog Rumor She Slept With Fiancé's Teammate
Did Basketball Wives Star Evelyn Lozada Leave Her Fiancé Because He Lost His Money