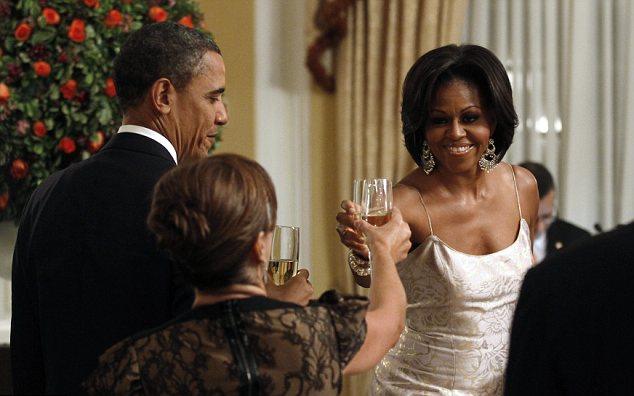 The Obamas
Initial estimates indicated, First Lady Michelle Obama, cost the U.S. taxpayer an additional $100,000 by leaving early for the family's Hawaii vacation. However, a new report in the mainstream press suggests, the entire episode has cost the U.S. taxpayers $4,000,000. This occurred during a financial depression.
Critics are slamming Mrs. Obama for feasting on sumptuous food and having extravagant parties on the island, during very hard economic times, when the nation has a record high poverty rate. Many Americans are losing their homes and can't afford a vacation, opting to stay at home. Seeing her live it up on the taxpayers dime and at extra cost is being roundly slammed on many a message board and in feedback sections online. Mainstream news outlets have picked up on it as well.
Even with her initial spending that drew the original criticism from journalists and bloggers, Mrs. Obama did not tone down the expenditures, making a greater show of the people's wealth while away from Washington. It makes the First Family appear out of touch with the rest of the country.
RELATED ARTICLE
Mrs. Obama Being Criticized Online For Her Trip To Hawaii Due To The Price Tag
STORY SOURCE