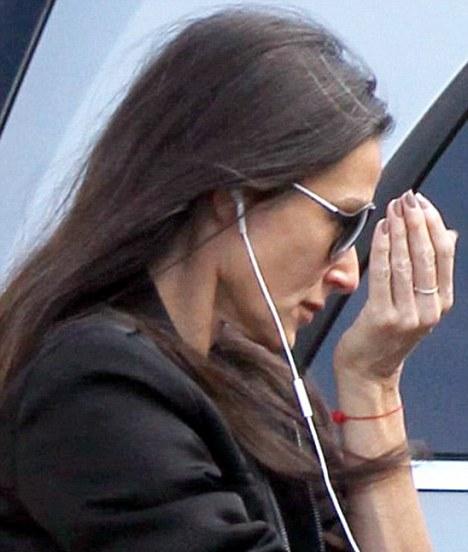 Demi Moore looking haggard and tearful under the strain of Kutcher's infidelities (Photo Credit: X17Online)
Kabbalah actress Demi Moore was seen out in public shielding her face from the cameras as she appeared to be crying. It's been a rough few months for Moore, who is facing Christmas sans Kutcher for the first time in several years and is not happy about it.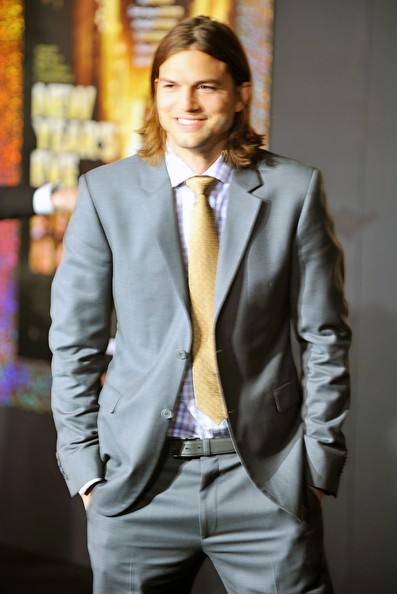 Ashton Kutcher is grinning like he just got out of jail
Kutcher in the meantime continues to happily work his way through bedrooms and hotels in Hollywood, with bimbo sex partners, like he just got out of prison. Dude that is not appropriate. Furthermore, Moore knows and is known for being vengeful. What's going to happen when she starts trying to get at you for sowing your oats.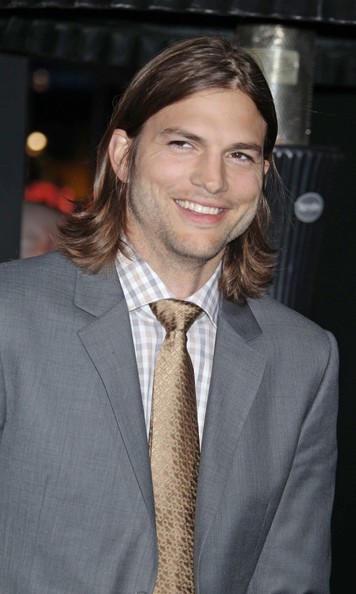 Wow, he looks so sad (sarcasm). You could at least pretend you're heartbroken. Keep it up and she is going to punch you in the face (and break her hand from osteoporosis in doing so).
Male bloggers are being really brutal regarding Moore, dissing everything from her plastic surgery to her vagina. They are egging on Kutcher in sleeping with young women. Female bloggers have been a bit more sensitive, stating what he did is wrong, but some concur the age difference caused problems, especially for a young man that wants to have a child.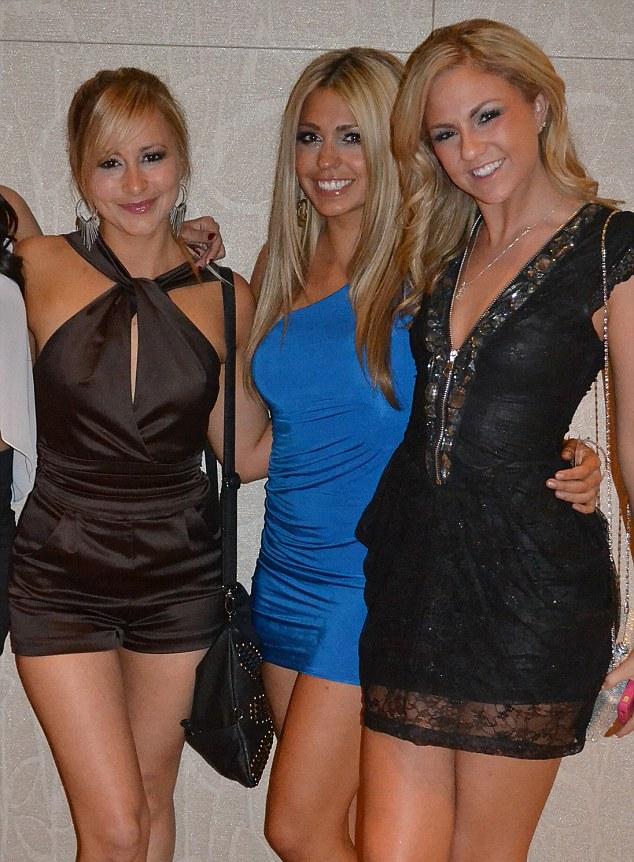 Sara Leal (center) and her friends that were in the hot tub naked with Ashton Kutcher at the Hard Rock Hotel. Sorry, but you guys are dressed like you were on the stroll.
Marriages take work and seem like they can get very tough at times. It doesn't help when you are tweeting your every move, when you're every move is strange and weird. Add a psycho religious cult (Kabbalah) to the mix and their crazy beliefs and the marriage will implode (which it did).
RELATED ARTICLES
Ashton Kutcher's Mistress Sara Leal: Sexual Affair Cost Me My Apartment And Job
Ashton Kutcher Flirting With Women Everywhere While Demi Moore Remains Distressed
Demi Moore Dating Someone After Ditching Cheating Ashton Kutcher But There's A Hitch In Her Plan
Ashton Kutcher's Mistress Sara Leal Says He Told Her He Was Separated From Wife Demi Moore