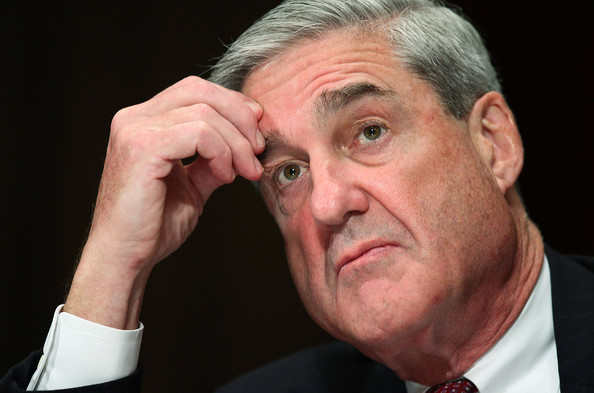 FBI Director Robert S. Mueller
In the December 15, 2011 article The FBI Caught Lying About Carrier IQ Spying the Judiciary Report stated, the FBI is hiding the truth about Carrier IQ, when it denied a Freedom of Information Act request on the software, with FBI Director Robert S. Mueller deliberately lying to Congress stating they'd never even contacted the company. A few hours later, CBS News and the Associated Press confirmed Mueller was lying to Congress, via a former employee of Carrier coming forward and stating the FBI had in fact contacted them about their software.
The FBI continues its tradition of lying and deceit, then wonders why the public doesn't trust them. Their well documented history of forcing people to conceal the fact they are using them or their companies to spy on others and or to obtain private records, is working against them in this matter as well (Patriot Act and national security letter abuses scandals, as seen in Congress).
The FBI's blanket spying on innocent people and criminals alike is also not good for business, regarding the U.S. economy. Since the website MuckRock broke the scandal, Carrier IQ, featured on 141,000,000 mobile phones, has been dropped by phone giant Sprint (source: Sprint says it is disabling controversial Carrier IQ software). The Judiciary Report believes law enforcement agencies should have the tools they need to properly conduct investigations, but not a blank check to break the law at innocent people's expense via privacy invasions.
Side Bar: Boy, Mueller was a busy boy this week, lying in Congress about the Death Of U.S. Border Patrol Agent Brian Terry and Carrier IQ spying. Lying in Congress is a crime.
STORY SOURCE
FBI contacted phone monitoring firm about software
(AP) WASHINGTON — December 15, 2011 6:25 PM - A senior executive at a technology company that makes monitoring software secretly installed on 141 million cellphones said Thursday that the FBI approached the company about using its technology but was rebuffed. The disclosure came one day after FBI Director Robert Mueller assured Congress that agents "neither sought nor obtained any information" from the company, Carrier IQ. The company's statement will likely inflame suspicion about the monitoring tool and its usefulness to the U.S. government...