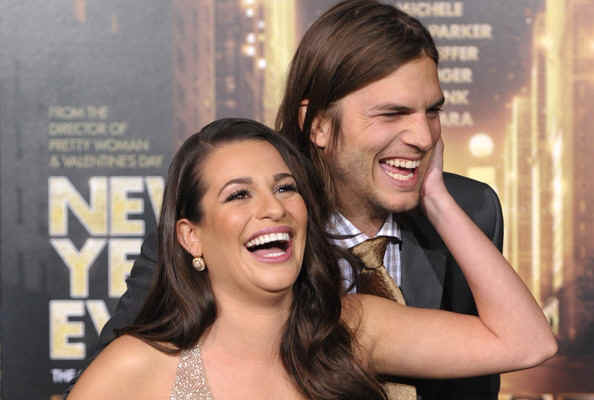 Ashton Kutcher and Lea Michele
Hollywood age obsessed actress, Demi Moore, 49, is refusing to let go of her boy toy husband, Ashton Kutcher, 33, who cheated on her with a string of young women, leading to divorce. Kutcher has been promiscuously living it up since she announced their divorce online, in ways that have hurt Moore, who is going around angry and grumpy.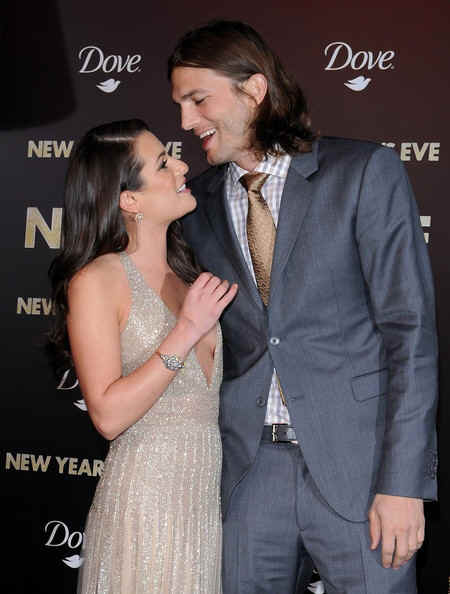 Moore is going to get Lea Michele for getting cuddly with Kutcher on the red carpet
People on Twitter keep telling Moore to change her profile name from Mrs. Kutcher to something else, but she refuses, still in denial over the failure of her third high profile marriage. Moore was so sure about Kutcher, kept defending him when he cheated, as the couple called bloggers liars for publishing stories about his sexual affairs. However, Kutcher having sex with 22-year-old Sara Leal became such a publicity draw, Moore could not get the story to go away.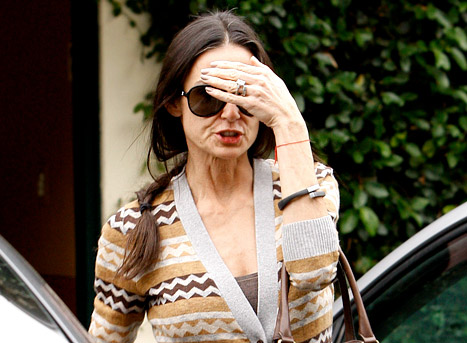 Demi Moore letting her age show for a change. Other pictures show her crying when Kutcher doesn't care.
That should be a lesson to cheating husbands. Some women will grow angry when you sleep with them, then have them ushered out of the room shortly after. They think they've hit the jackpot, when it was just exploitative sex. Though Kutcher's marriage to Moore was a facade, he was scared of her and also looked upon her as a mother figure.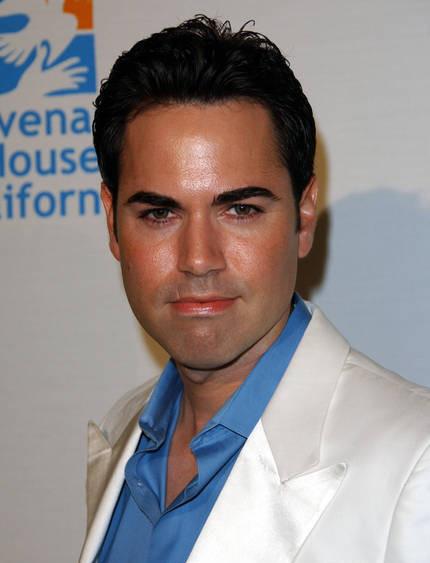 Moore tried to make Kutcher jealous with Scott Vincent Borba, who looks, well, gay
Moore tried everything to get him back, even going for counseling and trying to make him jealous with other guys. However, this particular marriage was in trouble from the start. He did not want to marry Moore, but the Kabbalah Center pushed convinced him to for increased fame and wealth. At the end of the day, you can't make someone jealous, who is not interested.
RELATED ARTICLES
Ashton Kutcher Flirting With Women Everywhere While Demi Moore Remains Distressed
Demi Moore Dating Someone After Ditching Cheating Ashton Kutcher But There's A Hitch In Her Plan
Ashton Kutcher's Mistress Sara Leal Says He Told Her He Was Separated From Wife Demi Moore