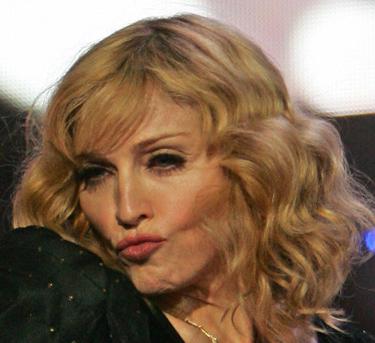 Madonna also known as Beelzebub
[Article Background: This is a continuation of the phone hacking series of articles regarding the story I broke first via a police complaint. Since the time of the original police complaint, over 20 people have been arrested for phone hacking. I was alerted to phone hacking due to Madonna's unlawful behavior in conjunction with Rupert Murdoch's News Group Newspapers/News Corp].
I was informed again, on good authority, that people in the phone hacking case, such as Madonna, have been walking around with indecent images on their mobile phones, of people illegally and secretly hacked in the scandal, taken without their knowledge or consent. That is so nasty and disgusting. What kind of depraved person does something like that. That pervert Madonna was even showing it to someone in Hollywood, bragging about her perverse conduct and they told others of what she showed them.
OTHER EXAMPLES OF THAT BREED OF SPYING
How To Protect Yourself From Being Spied On In Your Home Through Your Webcam Or Mobile Phone
Computer Technician Secretly Spied On Customers In Their Homes While They Were Naked
Leading Rental Company Facing Lawsuit For Spying On People In Their Homes Through Their Laptops
RELATED ARTICLES
The Daily Mail Is Actively Engaging In Hacking, Phone Hacking And Wiretapping
Madonna And Kabbalah Close Their Corrupt Charity Due To Criminal Investigation
Hacker Arrested Again In The News Corp Phone Hacking Scandal
The FBI Corruptly Granted "Sovereign Immunity" In The Aisha v. FBI Case
Rupert Murdoch Is Being Investigated By The Government For Using 'Mafia Tactics' On Rivals
Rupert Murdoch Finally Admits His Company's Phone Hacking And Wiretapping Crimes
Renewed Outrage In Britain Over Rupert Murdoch's News Corp Phone Hacking Mom Of Murdered Missing Girl