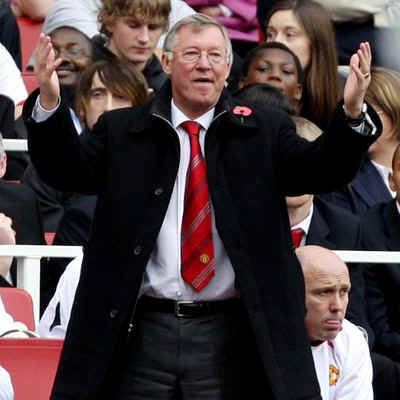 Alex Ferguson
This week it was revealed in the British Parliament's phone hacking hearings that Rupert Murdoch's News Corp, which owned the newspaper News of the World, before shuttering it in utter disgrace this past summer, criminally accessed the medical records of Manchester United and England's national football coach, Sir Alex Ferguson. They blackmailed Ferguson into not publishing his medical records, by demanding he give them stories.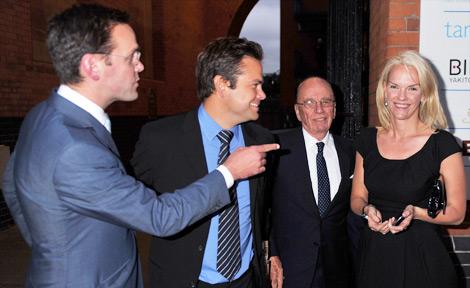 News Corp's James Murdoch, Lachlan Murdoch, Rupert Murdoch and Elisabeth Murdoch
As I stated in 2009 (click here for lawsuit) and more recently a month ago in a Judiciary Report article (click here), my medical records were criminally accessed with excerpts of emails, computer files and calls between myself and the hospital, illegally published verbatim in the newspaper as general medical articles, which pardon the pun, is very sick. Who are you to be publishing items from people's private medical records. That's a felony.
[Article Background: This is a continuation of the phone hacking series of articles regarding the story I broke first via a police complaint. Since the time of the original police complaint, over 20 people have been arrested for phone hacking. I was alerted to phone hacking due to Madonna's unlawful behavior in conjunction with Rupert Murdoch's News Group Newspapers/News Corp].
STORY SOURCE
News of the World accessed Alex Ferguson's medical records
December 19, 2011 6:28 pm - Never mind Sienna Miller and Steve Coogan, the News of the World also got their grubby hands on Fergie's medical records. The Leveson Inquiry into phone hacking at the News of the World rumbles on and today a former reporter at the now defunct paper, Matt Driscoll, revealed how he managed to get his hands on the Scot's medical records. The paper were acting on a tip that Fergie was in bad health.
"My sports editor said 'Leave it with me, I can see what we can come up with.' That same day I got a call from the sports editor: 'You're absolutely right, the story is true, I've got his medical records with me at the moment,'" said Driscoll...
"It was put to Alex Ferguson that we wouldn't use this information and in the end it was mentioned to him that [we'd] keep it quiet and out of the public domain and because of that he then started co-operating with the paper … a few weeks later he gave us some stories to use in the paper," said Driscoll.
RELATED ARTICLES
Rupert Murdoch Finally Admits His Company's Phone Hacking And Wiretapping Crimes