Newsflash! Rip Out The Front Page!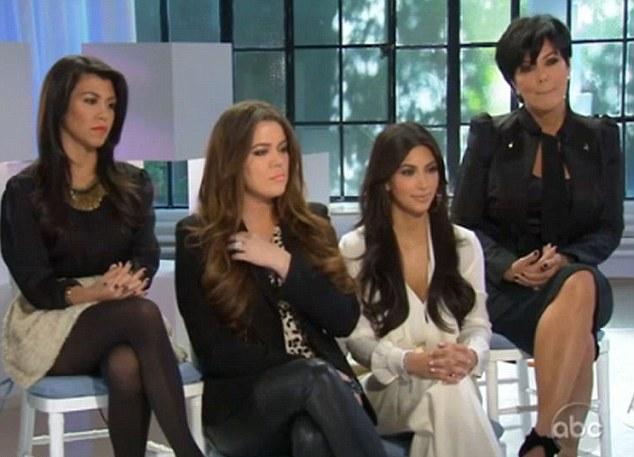 Boy, Kim really derailed the Kardashian train
Sometimes a bit of news comes out that just stuns the Judiciary Report. I'm talking about shock and awe - like the reality television family the Kardashians being told by veteran journalist, Barbara Walters, that they have no talent. The Judiciary Report feels so lied to and deceived - not really. It's like everyone else but the Kardashians know. They look surprised.
The former patriarch of the clan, who passed away, attorney Robert Kardashian, had intelligence, as he applied himself in law school and obtained a degree. The current patriarch of the family, Bruce Jenner, is a gifted, gold medal winning athlete. However, Kim Kardashian and Kourtney Kardashian are really letting the side down. They come across as people that never devoted themselves to becoming accomplished at anything or well rounded people (well, sans Kim's butt injections).
Sorry, but Kim and Kourtney, based on their speech, bring the airhead factor to the family that is hard to shake. Kourtney Kardashian reportedly did not pay her nanny, telling the woman she obviously deemed a peasant, that she should consider it a privilege to work for her (for free). Oh really now?
This is how inflated their egos have become. They've also become a sad example of how to become rich and famous without any identifiable talent. There are so many talented people in America and the world, but in new Hollywood, the sleazier, crazier and more unethical you are, the more likely you will become famous. The current set controlling Hollywood want desperate, malleable people willing to do any and everything for fame, sort of like prostitution.
They don't want talented people with their own minds and ethics. People with real talent are not going to do certain questionable things. Talented people also have a certain confidence in their craft, as they know it well and are qualified. Untalented people in the industry are the most insecure and often the ones acting up the most.
Hollywood needs to change management. It has become a den of thieves run by fraudsters digging their heels in and resorting to unlawful stealing and exploitation to get ahead, while bringing in pretty, but desperate people willing to do whatever they say for fame.
RELATED ARTICLES
Kris Humphries Asked Tough And Embarrassing Questions On Television About Kim Kardashian
Promo Clip For "Kim & Kourtney Take New York" Makes Kim's Wedding And Divorce Look Totally Staged
Mean Kim Kardashian Drives Publicist To The Brink Of Suicide
NBC Owns The Kardashians In A Painfully Accurate Spoof That Has Become A Viral Hit
The Obamas Dislike The Kardashians Reality Shows And Do Not Want Their Daughters Watching Them