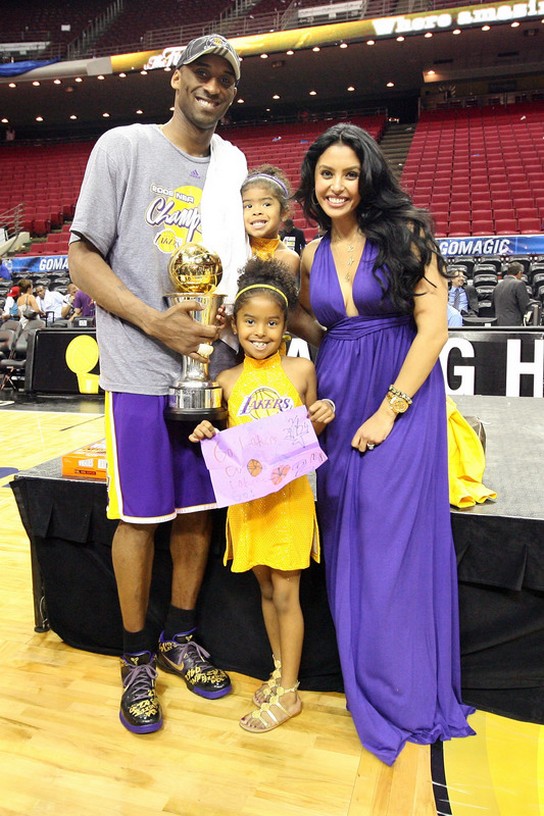 Kobe Bryant, his wife Vanessa and their daughters
Vanessa Bryant, the wife of NBA basketball player, Kobe Bryant, has filed for divorce. She cited irreconcilable differences - which is codeword for cheating. The couple have been married for 10-years and have two beautiful daughters that she requests primary custody of, with visitation rights for the Los Angeles Laker, who is said to be sad at the news of their split.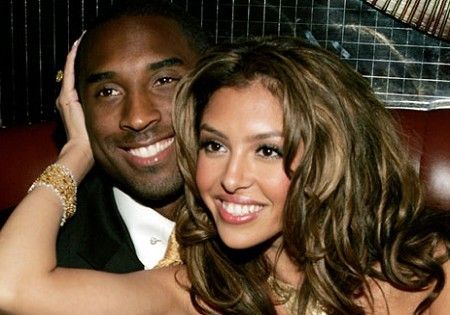 Kobe Bryant and Vanessa when things were better in their marriage
He has agreed to give her spousal support, as stated in a legal filing. As they had no prenuptial agreement, she is entitled to half of his assets. Sad they are breaking up, as they are such a beautiful family. Maybe she will reconsider and reconcile with him.
STORY SOURCE