Beyonce Knowles
According to reports, the former personal assistant and current surrogate of Beyonce Knowles, gave birth to a girl on Saturday, January 7, 2012. The child was given the name Blue Ivy Carter, which is ironic. Jay-Z's ex-girlfriend, who he has cheated on Beyonce with throughout their engagement and marriage, is singer Blu Cantrell. Her birth name is Tiffany Cobb, but her grandmother called her "Blu" as a nickname growing up and she paired it with the matriarch's last name.
Knowles' adopted baby even has the same initials as Cantrell of B.C. It says a lot about their marriage, Knowles' very low self-esteem and mental illness, to have pretended to be pregnant for attention and publicity, after her CD entitled "4" which is about how many copies it sold, failed and flopped, marking the first bomb of her career. She just could not accept that.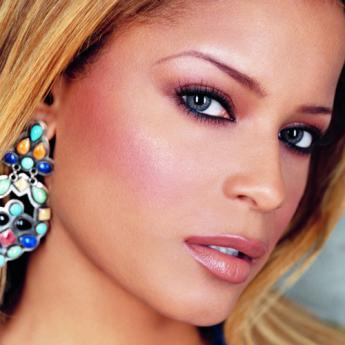 Blu Cantrell
Jay-Z claims he wrote a song for the baby entitled "Glory" which was released today and is so unoriginal other websites have commented it is a blatant rip-off of the Stevie Wonder classic "Isn't She Lovely" that he wrote for his daughter Aisha upon her birth. When entertainers are sued as many times as Jay-Z and Beyonce for copyright infringement, don't expect originality.
Ironically, in the song "Glory" Jay-Z mentioned Beyonce having a miscarriage, which gives credence to the many articles online stating Knowles used a surrogate and pretended to be pregnant for the cameras. If you remember correctly, months ago on the Judiciary Report in the September 27, 2011 article "Reeling From The Failure Of Her Current CD Beyonce Is Ill-Advisedly Rushing Back Into The Studio And While Pregnant" the site wrote, "Recording while pregnant can be risky for some women. In the 1990s, R&B legend, Whitney Houston, revealed she miscarried her baby, while recording her CD and engaging in other work related items."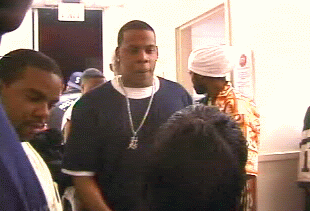 Jay-Z hitting girl
This marks the second miscarried child for Jay-Z, as a past girlfriend lost a child for him as well. The site can report with confidence once again, it is on good authority the Judiciary Report states, Knowles faked the pregnancy for the past several months. She has not been pregnant these past several months. She has serious mental problems that many in the industry know of and she feigned pregnancy for sympathy and attention. She should not have lied to the public like this, as many people lost all respect for her and voiced those opinions online.
There are angry stories online stating Knowles and Carter allegedly rented out the entire floor of the Lenox Hill Hospital, which caused other men and their families to miss spending time with their newborns. People also reported Beyonce and Jay-Z's bodyguards were very rude to people on said floor, ruining the birthing experience for others, which is something they can never get back. Only people with no class could do something so selfish, especially done in promotion of a surrogacy scam, when there is no shame in adopting.
People of more fame and notoriety have given birth in public and private hospitals and did not go to the unbalanced extremes Beyonce and Jay-Z did, making a spectacle of it. Brad Pitt and Angelina Jolie are the most famous couple in the world and they safely gave birth twice, without all this hoopla and or costing other families the opportunity to see their newborns. However, the kids from those pregnancies are actually Jolie's and could be Pitt's, as they look a lot like her and bear a resemblance to him as well. Therefore, they didn't need to mount a cover up, due to lies that were already told for publicity.
I feel sorry for the Carter baby. To be raised by a womanbeater, who spends his time messing with women at strip clubs and sleeping with girls he signs to record deals and an adoptive mom that steals from every copyright she sees and feigned pregnancy so poorly for months, journalists and bloggers slammed her for lying to the public in such a manner, is terrible.
RELATED ARTICLES
Tearful Beyonce Knowles Appears In Public Looking Worried
Beyonce Knowles Still Hasnt Given Birth Yet But People Are Speculating...
Beyonce's Baby Bump Pictured Looking Like A Basketball
Beyonce Knowles Pregnancy Story Unravels Again With New Facts Indicating She Is Lying
6-Month Pregnant Beyonce Knowles Busted Lying About Jimmy Fallon Performance Last Week That Featured Her With A Flat Stomach
Industry Rumors Are Rife That Beyonce Knowles Is Not Really Pregnant
Jealous Jay-Z Acts Like Rihanna Is His Wife While Beyonce Sufferers Fake Pregnancy Rumors
Beyonce Steals Again But This Time From Sam Cooke, En Vogue & A European Artist
Report: Jay-Z's Sex Partner Rihanna Wants To Fire Him As Her Manager
One Of Jay-Z's Sex Partners Insults His Wife Beyonce On Twitter
The FBI Corruptly Granted "Sovereign Immunity" In The Aisha v. FBI Case