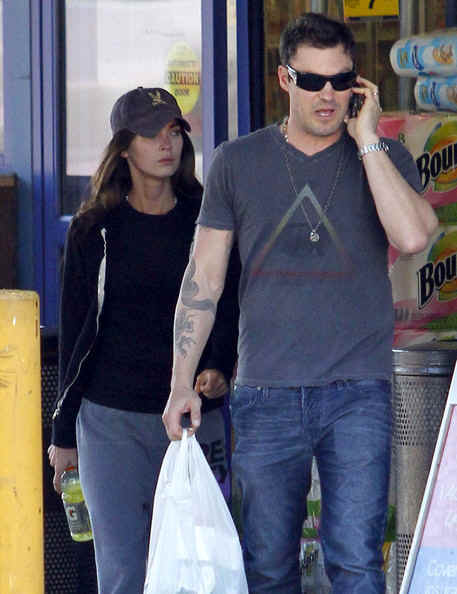 Megan Fox and Brian Austin Green
Hollywood actress, Megan Fox, 25, appeared upset that her husband, actor Brian Austin Green, 38, had his phone proverbially glued to his ear, during a trip to the pharmacy, not paying much attention to her. Fox, who is considered one of the most beautiful women in the world, didn't look to pleased.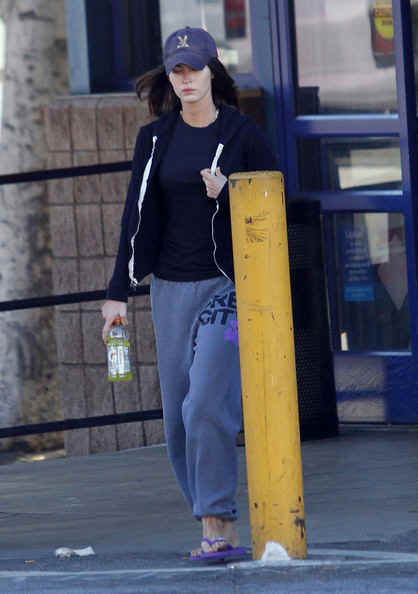 Fox not looking too happy
In other news, Fox is reportedly nervous about her forthcoming films, as she has suffered one bomb after another, since the release of "Transformers" which made her famous...until she got fired from the franchise. Fox's upcoming films include the crass, derivative movie "The Dictator" and "Friends With Kids."
RELATED ARTICLES
Megan Fox Wants To Bump Troublesome Lindsay Lohan From Elizabeth Taylor Biopic
What Will Happen To Megan Fox When Her Looks Start To Fade