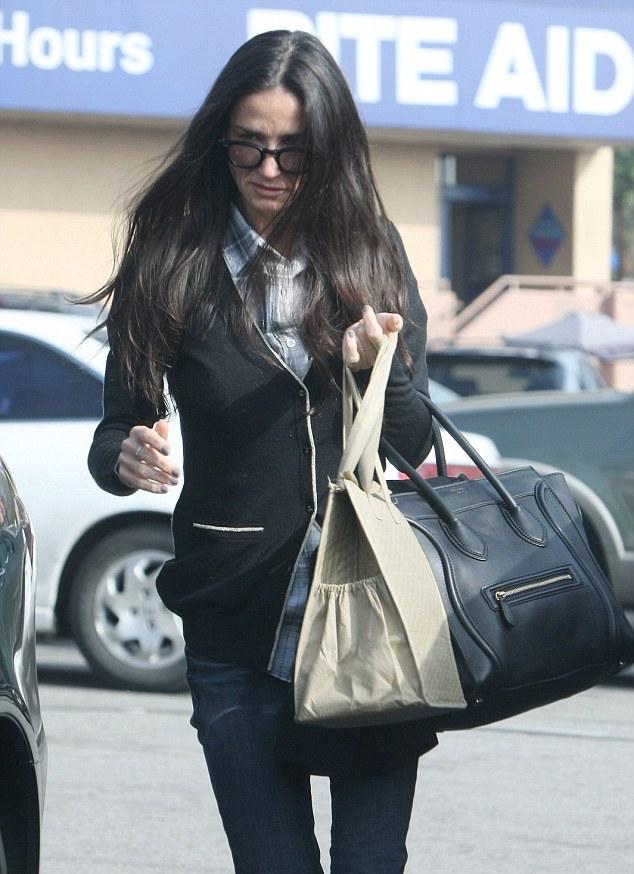 Demi Moore
Kabbalah actress, Demi Moore, was photographed in public looking frail, haggard, distressed and angry. She has been going around Hollywood either crying or looking very depressed/angry. Where she would smile for the paparazzi when she was out with her soon to be ex-husband, Ashton Kutcher, now she just snarls since the announcement of their split.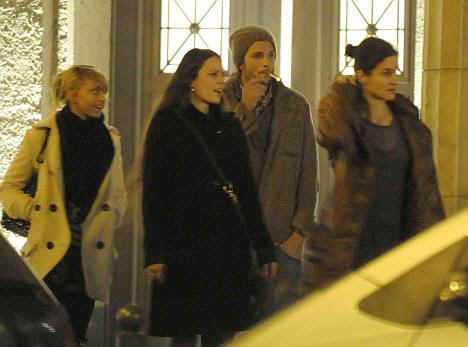 Ashton Kutcher leaving a party in a private car with three women
Philandering Kutcher is the one smiling now when he sees the paparazzi, disgracefully happy to be out of the marriage, which was his first and her third. They were mismatched. It is regrettable that people get married under such circumstances, as they are setting themselves up for failure and painfully so.
RELATED ARTICLES
Demi Moore Desperately Wants Ashton Kutcher Back
Ashton Kutcher's Mistress Sara Leal: Sexual Affair Cost Me My Apartment And Job
Ashton Kutcher Flirting With Women Everywhere While Demi Moore Remains Distressed
Demi Moore Dating Someone After Ditching Cheating Ashton Kutcher But There's A Hitch In Her Plan
Sara Leal Says It's Not Her Fault Ashton Kutcher's Marriage Ended After Their Sexual Affair