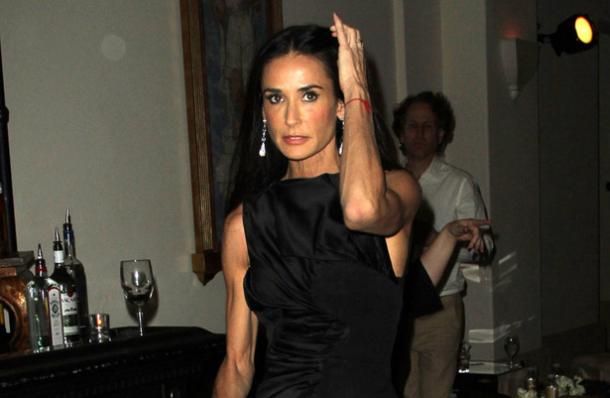 Demi Moore looking strained and haggard due to Kutche
Two days after his cougar wife, Demi Moore, 49 overdosed on dangerous drugs used by teens and young adults, actor Ashton Kutcher, 33 suspended his wild partying all over the world to return to Los Angles, California. He has not confirmed visiting her, but that is the assumption in the press.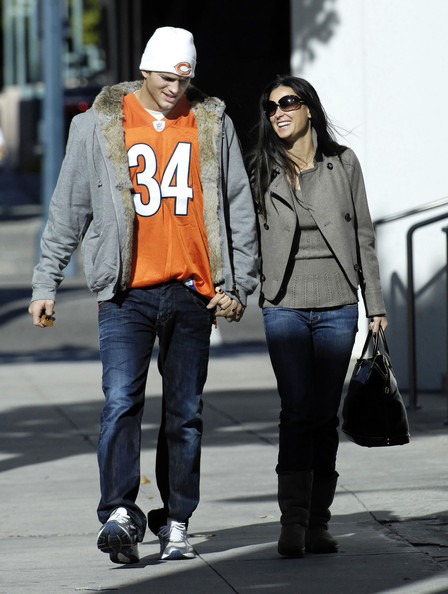 Ashton Kutcher and Demi Moore a few years before their split
However, his statements insists, their marriage is still over and the divorce will proceed, despite Moore's increasingly desperate attempts to get him back. As she is now out of the hospital, when Kutcher leaves again, how will Moore deal with it, considering she flew off the rails the first time he departed. Moore is not processing the fact that he wants out of their Hollywood marriage of convenience, as she actually fell in love with him.
RELATED ARTICLES
Demi Moore Hospitalized For Substance Abuse Issue After Being Found In A Terrible, Unresponsive State
Ashton Kutcher Wants To Have Sex With Zooey Deschanel
Ashton Kutcher's Mistress Sara Leal: Sexual Affair Cost Me My Apartment And Job
Ashton Kutcher Flirting With Women Everywhere While Demi Moore Remains Distressed
Demi Moore Dating Someone After Ditching Cheating Ashton Kutcher But There's A Hitch In Her Plan
Sara Leal Says It's Not Her Fault Ashton Kutcher's Marriage Ended After Their Sexual Affair