"Can't We All Just Get Along"
Look at them trying to look angelic all dressed in white. That's so comedic. It is also false advertising (LOL).
A commercial has been airing for the return of the bickering "Basketball Wives." In the promotional clip, they are stranded in a yacht paid for by their athlete spouses and boyfriends and VH-1, leading queen bee and producer, Shaunie O'Neal, to send up a flare.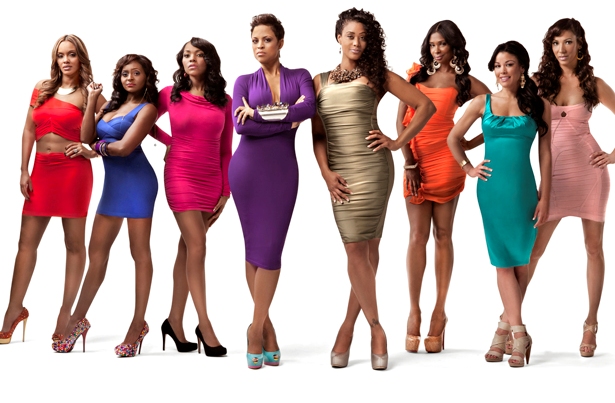 "Basketball Wives"
In other news, after his alleged infidelities, Chad "Ochocinco" Johnson will still wed "Basketball Wives" star Evelyn Lozada. She has decided to go forward with the wedding to her biggest catch yet. Will Johnson's finances survive it, as former fiancé Antoine Walker lost $110,000,000 while living and spending with Lozada, leading the South Florida Bankruptcy court to come after her in recent legal filings.
RELATED ARTICLES
Evelyn Lozada Has Put Her Wedding Plans On Hold Due To Cheating
Evelyn Lozada Sued By The State In Antoine Walker's $110,000,000 Bankruptcy Case
Basketball Wives Star Evelyn Lozada Suing Over Damaging Blog Rumor She Slept With Fiancé's Teammate
Did Basketball Wives Star Evelyn Lozada Leave Her Fiancé Because He Lost His Money