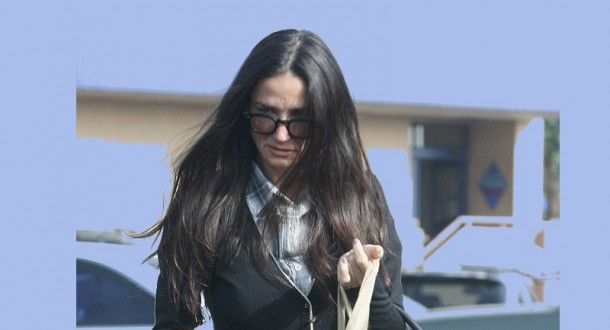 Demi Moore has been going around visibly bitter and angry over Kutcher
The Judiciary Report has it on very good authority, Hollywood actress, Demi Moore, 49, ramped up her illegal drug use and alcoholism, when she began hearing rumors her husband, Ashton Kutcher, fathered a child with another woman.
Kutcher has wanted kids for sometime, but due to Moore's age and medical history, the couple could not. There are women Moore's age that have successfully conceived and given birth to children, but the older a woman is the more difficult this becomes.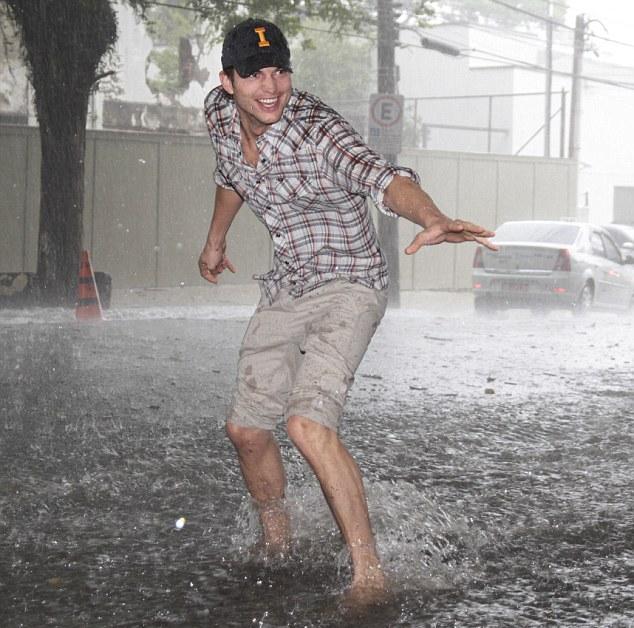 Ashton Kutcher looking heartbroken over Demi Moore in Sao Paulo, Brasil (not!)
Rumors began surfacing that Kutcher had impregnated a woman and Moore was crushed, as she wanted to have his child. Coupled with the terrible media blitz accompanying Kutcher's affairs and his nonchalant and happy attitude since leaving her, Moore lost herself in substance abuse and crazy cult teachings.
Even with Moore being hospitalized this week, Kutcher has continued to party with different women, as he has been doing for months. Kutcher has ignored Moore's risky behavior that is a cry for help, to drive him back to her side.
RELATED ARTICLES
Ashton Kutcher Wants To Have Sex With Zooey Deschanel
Ashton Kutcher's Mistress Sara Leal: Sexual Affair Cost Me My Apartment And Job
Ashton Kutcher Flirting With Women Everywhere While Demi Moore Remains Distressed
Demi Moore Dating Someone After Ditching Cheating Ashton Kutcher But There's A Hitch In Her Plan
Sara Leal Says It's Not Her Fault Ashton Kutcher's Marriage Ended After Their Sexual Affair