Cash Flow Problems And Closed Clubs Sees The Rapper Faking It To Pretend He Is A Successful Businessman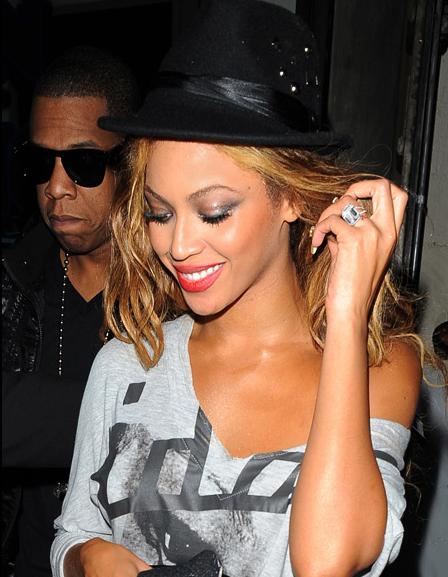 Jay-Z and Beyonce Knowles
Rapper and philanderer, Jay-Z, has fired 28 people, half the staff of his Rocawear clothing company that he stole from former partner, Damon Dash, then sold portions of to unwitting investors. The latter was pushed out of the company by the former, for next to nothing in compensation, after Dash started the company. Jay-Z knows nothing about fashion. He has a horrible fashion sense. Now he has driven the company into the ground.
Jay-Z loves to refer to himself as a entrepreneur, a word he can't even pronounce correctly judging by an online video, yet his business ventures, most of them stolen, consistently fail. He has faced the closure of a number of covetous businesses he set up. That says it all. He constantly overstates his net worth and that of his companies, as does his equally thieving wife, Beyonce Knowles.
They are in over their heads and do not know what they are doing. He is a hoodlum and common thug, pretending to be a mogul, when he is far from it. She is a narcissistic, fame obsessed, mentally ill, illiterate singer, constantly stealing preexisting copyrighted songs and music videos, in criminal violation of the law, to support their lavish lifestyle. They have bought into their own hype and the lies in their bios their publicists push on the world.