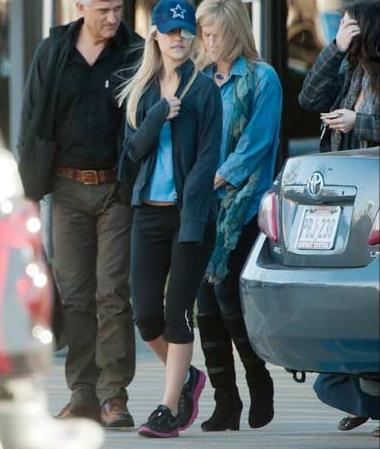 Lauren Scruggs and parents leaving hospital (Photo Credit: Stern/Double Vision Media/TMZ)
Model, "Gossip Girl" stylist and blogger, Lauren Scruggs, was released from the hospital today, after accidentally walking into a a plane propeller in December 2011. Scruggs had gone out for a flight in a small plane to view Christmas lights, when tragedy struck after she disembarked. Scruggs lost her left eye and hand, but survived a tragedy most thought she would die from.
Thank God, she is still alive, as she also sustained head injuries. Scruggs will now focus on getting a prosthetic and rebuilding her life. As the Judiciary Report stated on December 10, 2011, in spite of the accident, Scruggs is still pretty...and as you can see, she still is beautiful. It is possible for her to continue with her life and still do great things. Don't ever lose hope Lauren.
RELATED ARTICLES
23-Year-Old Model And Blogger Making Miraculous Recovery After Losing Her Arm In Plane Propeller Accident
23-Year-Old Model And Blogger Loses Hand After Walking Into Plane Propeller