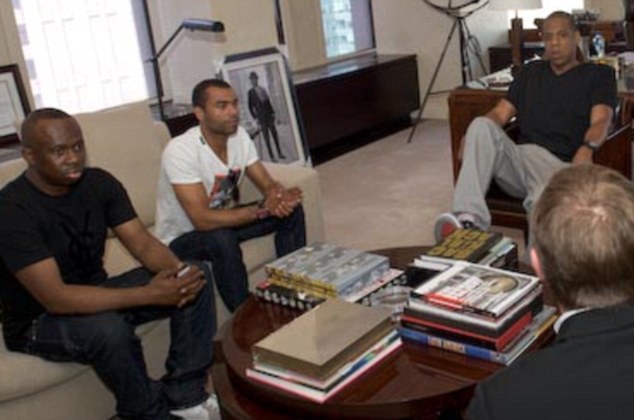 Chris Nathaniel, Ashley Cole and Jay-Z
39-year-old Chris Nathaniel, rapper Jay-Z's business partner, who has been helping the crooked businessman bring his health code violating 40/40 sports bar and restaurant to London, England, has been arrested for murdering 18-year-old Danny O'Shea in Britain.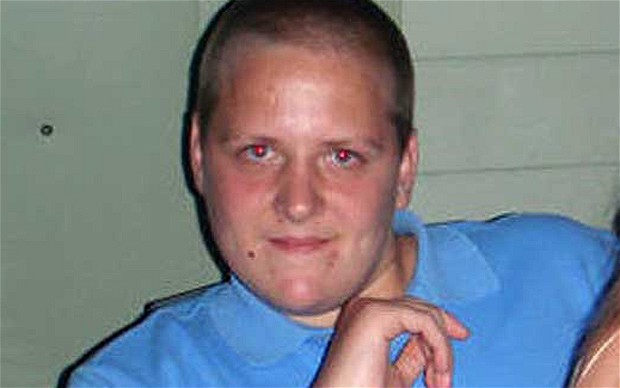 Danny O'Shea
He along with 10 others, are under criminal investigation for stabbing the teenager to death outside his mother's home in Canning Town, London. Jay-Z is also no stranger to crime, having stabbed a man in a night club several years ago and selling crack cocaine on the East Coast of America.
Blu Cantrell Responds To Beyonce And Jay-Z's Baby Being Named After Her
Jealous Jay-Z Acts Like Rihanna Is His Wife While Beyonce Sufferers Fake Pregnancy Rumors
Beyonce Steals Again But This Time From Sam Cooke, En Vogue & A European Artist
Report: Jay-Z's Sex Partner Rihanna Wants To Fire Him As Her Manager
One Of Jay-Z's Sex Partners Insults His Wife Beyonce On Twitter
The FBI Corruptly Granted "Sovereign Immunity" In The Aisha v. FBI Case