Newspaper Lied About Hacking Then Admitted The Truth When Caught This Year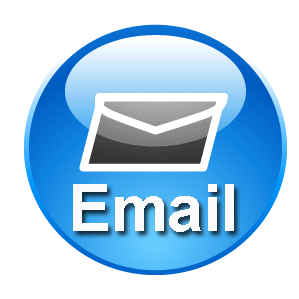 This is another in the ongoing series of Judiciary Report articles, regarding the phone hacking scandal I broke first via a police complaint I filed in October 2005, with the Metropolitan Police in London, England. On November 30, 2011 I further did an article with evidence presented, regarding email hacking, a byproduct of the phone hacking scandal, due to my emails being hacked and published in newspapers attributed to other people: The Daily Mail Is Actively Engaging In Hacking, Phone Hacking And Wiretapping .
The Judiciary Report was proven right again in claims I made first, as this week it was revealed by the Guardian newspaper in London, another blogger, Nightjack, real name Patrick Foster, 24, was the victim of email hacking, in the News Corp phone hacking scandal. He was hacked by an unscrupulous journalist that broke the law in illegally accessing his email account.
The newspaper printed items from Nightjack's emails, as well as his identity, then lied to the public regarding the information obtained on him, claiming it was not done via hacking. This criminal misconduct led to Nightjack's award winning blog being closed and the blogger being suspended from his job.
STORY SOURCE
Times reporter hacked into police blogger's email account
Tuesday 17 January 2012 15.15 EST - A controversial 2009 Times article "outing" an anonymous police blogger called Nightjack was based on material obtained by email hacking, it has emerged in evidence to the Leveson inquiry. Times editor James Harding told the inquiry on Tuesday he had disciplined the reporter involved for accessing the email account by giving him a written warning.
He said in a witness statement: "There was an incident where the newsroom was concerned that a reporter had gained unauthorised access to an email account. When it was brought to my attention, the journalist faced disciplinary action. The reporter believed he was seeking to gain information in the public interest but we took the view he had fallen short of what was expected of a Times journalist. He was issued with a formal written warning for professional misconduct."...
Harding did not disclose the reporter's identity in his Leveson statement, nor did he reveal that the hacking had led to a published Times article. The Times did not state in its original story that the blogger's identity had been obtained by penetrating Horton's Hotmail account. It said Foster had "deduced" Nightjack's identity.
Earlier witness statements, by News International's chief executive Tom Mockridge and the Times' lawyer Simon Toms, did not disclose that unauthorised email access had resulted in a published article. They referred only to "attempted" access allegedly denied by the reporter. Mockridge later corrected his statement. The "outing" of Nightjack stirred up controversy at the time, with some bloggers arguing that it was morally wrong to expose a writer and thus close down a widely-valued publication...
RELATED ARTICLES
The Assistant Of News Corp Executive Arrested For Deleting Incriminating Emails During The Phone Hacking Scandal
Rupert Murdoch Slams Brits As Lazy People Who Take Too Many Holidays
Rupert Murdoch's News Corp Criminally Accessed Sir Alex Ferguson's Medical Records And Blackmailed Him With It
Rupert Murdoch Finally Admits His Company's Phone Hacking And Wiretapping Crimes