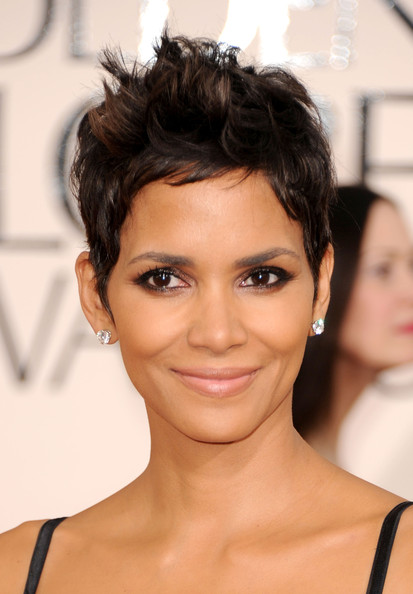 Halle Berry
Recent revelations that model Gabriel Aubry, 36, the dad of actress Halle Berry's 3-year-old daughter, Nahla Aubry, has been verbally abusive and physically aggressive towards the child's nanny and the little girl by default, explains why she looks so sad in many pictures.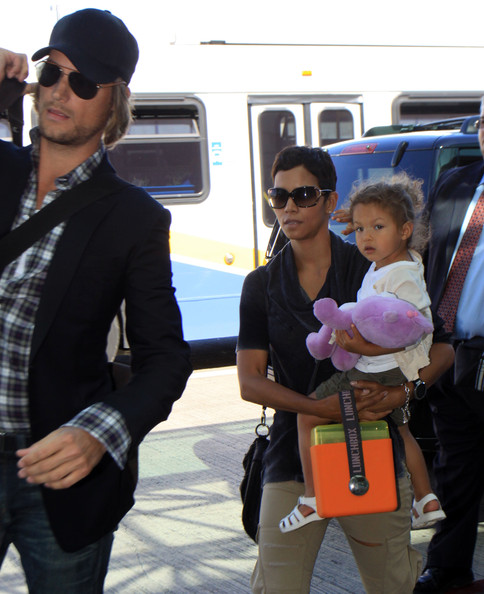 Gabriel Aubry, Halle Berry and Nahla Aubry
Last year in the Halle Berry's Ex-Boyfriend Labeled "Borderline Racist" article, the Judiciary Report recommended the family seek therapy. Yesterday a judge in Los Angeles told them the same, particularly where their daughter is concerned. Berry has accused Gabriel Aubry of calling her "ni*ger" and getting into furious verbal fights with her (Dad Of Halle Berrys Daughter Called Her A "Nig*er" ).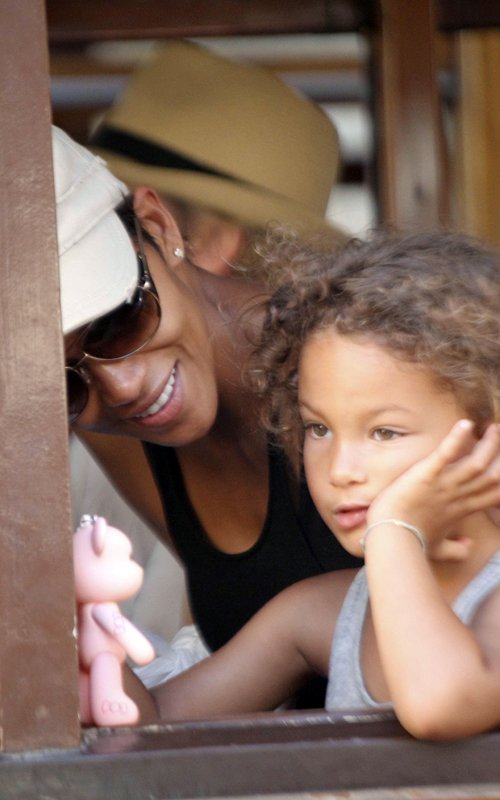 Halle Berry looking sad a few months ago
Berry's nanny has accused him of calling her a "nig*er" as well, pushing her while Nahla was in her arms and violently grabbing his child from her on other occasions. Aubry has admitted he has an anger problem. These scenarios form the definitions of dysfunctional. A child should not be subjected to these things.
STORY SOURCE
Halle Berry and Gabriel Aubry Counseling for Everyone
Halle Berry and Gabriel Aubry have been urged to get some serious counseling for the benefit of Nahla, but their marathon court hearing today was contentious and largely unproductive ... law enforcement sources connected with the case tell TMZ.
We've learned the L.A. County Department of Children and Family Services submitted more than a dozen recommendations to the judge, including mediation ... in which a 3rd party would sit with Halle and Gabriel and try to figure out how they can peacefully raise their child. We're told Halle was receptive but Gabriel wasn't.
And our sources say ... Halle agreed to continue her individual counseling, which will help her deal with what has become an impossible situation. As for Gabriel, he's agreed to counseling for his anger issues. And, as we first reported, both parties agreed today to send 3-year-old Nahla to counseling...