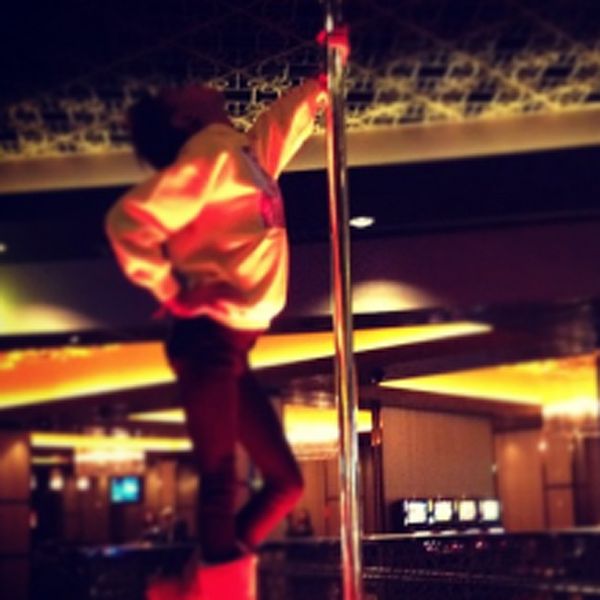 Willow Smith on a stripper pole courtesy of her Twitter page. She is a bad example for young girls.
Hollywood Scientologist, Will Smith and his wife, Jada Smith, who is also in the weird religious cult, believing in letting their kids do whatever they want, which is irresponsible parenting. Last week, on January 10, 2012, the Judiciary Report published the article "Willow Smith Is A Prime Example Of Bad Hollywood Parenting" regarding Willow Smith going around dressed very inappropriately and crazily.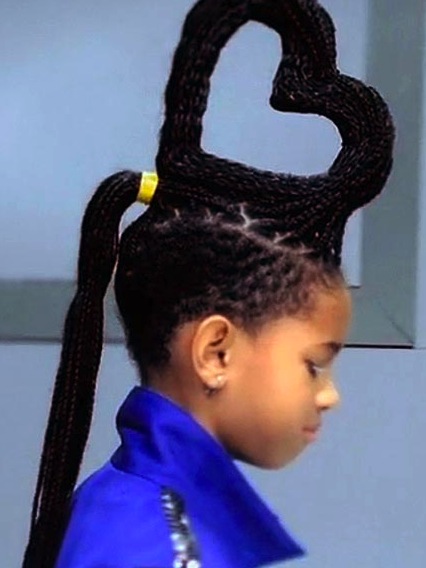 One day later, they proved the Judiciary Report correct, in releasing a picture of preteen Willow in Las Vegas on a stripper pole, which is disgraceful. It is not shocking or cutting edge - it's bad parenting times ten. Hollywood is a breeding ground for drug dealers that foist their products on minors of questionably rich stars and is also the stomping grounds for pedophiles.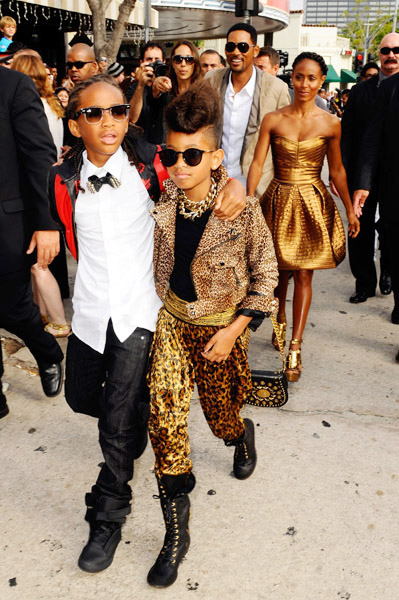 The Smith Family
The chances of Willow and her brother Jaden flying off the rails before even becoming adults is very, very high. They owe it to their kids to give them structure and discipline. Free parenting is not so, as it always costs something in the end when the child self-destructs and in this case, for all to see, because their parents pushed them into the spotlight.