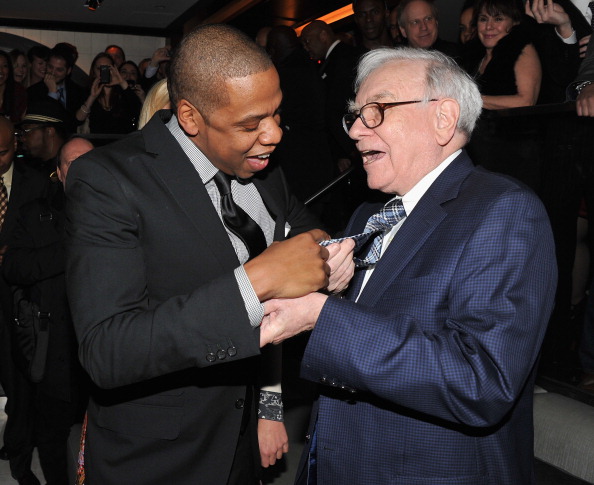 Jay-Z and billionaire Warren Buffet. The latter actually knows about business, while the former is a pretender.
This is a follow up to the Judiciary Report article dated January 19, 2012 entitled "Jay-Z Lays Off Half Rocawear's Staff As His Other Businesses Fail As Well" where the site stated the rapper and his wife Beyonce Knowles are not businesspeople, but two unintelligent thieves in over their heads. One day later, the New York Health Department shutdown Jay-Z's 40/40 Club sports bar for health code violations, mainly to do with food being kept at unsafe temperatures and staff using their bare hands to mix items such as salsa.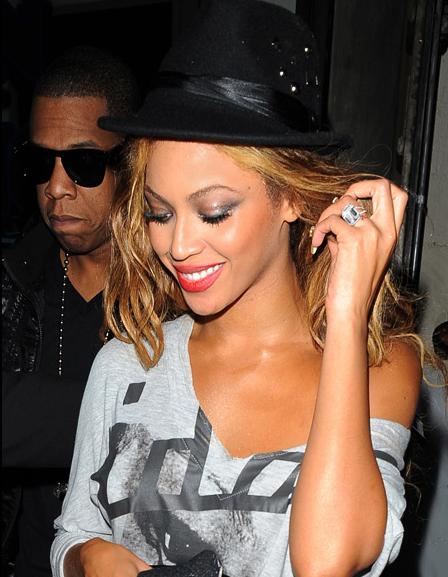 Jay-Z and Beyonce
This proves the Judiciary Report's consistent claims once again that Jay-Z and his wife, Beyonce, are not smart entrepreneurs or business people, but two thieves stealing copyrights and businesses, then pretending to the public, while living lavishly on other people's property they stole. They are criminals, not corporate titans:
RELATED ARTICLES
Blu Cantrell Responds To Beyonce And Jay-Z's Baby Being Named After Her
Tearful Beyonce Knowles Appears In Public Looking Worried
Beyonce Knowles Still Hasnt Given Birth Yet But People Are Speculating...
Beyonce's Baby Bump Pictured Looking Like A Basketball
Beyonce Knowles Pregnancy Story Unravels Again With New Facts Indicating She Is Lying
6-Month Pregnant Beyonce Knowles Busted Lying About Jimmy Fallon Performance Last Week That Featured Her With A Flat Stomach
Industry Rumors Are Rife That Beyonce Knowles Is Not Really Pregnant
Jealous Jay-Z Acts Like Rihanna Is His Wife While Beyonce Sufferers Fake Pregnancy Rumors
Beyonce Steals Again But This Time From Sam Cooke, En Vogue & A European Artist
Report: Jay-Z's Sex Partner Rihanna Wants To Fire Him As Her Manager
One Of Jay-Z's Sex Partners Insults His Wife Beyonce On Twitter
The FBI Corruptly Granted "Sovereign Immunity" In The Aisha v. FBI Case