But He's Not Paying Attention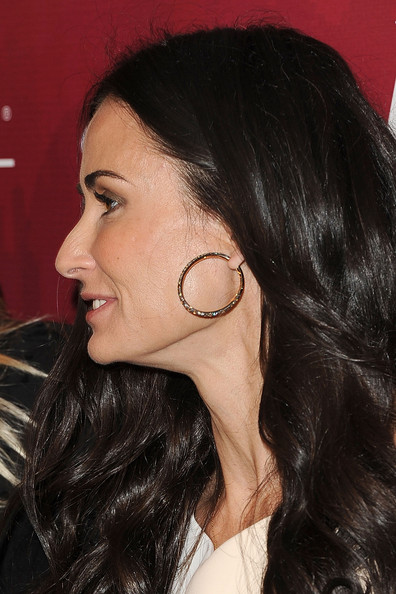 Demi Moore before things went bad with Kutcher
Hollywood actress and Kabbalah member Demi Moore, 49, has been doing desperate, embarrassing interviews, indicating she wants her 33-year-old philandering husband back. However, Ashton Kutcher is not paying attention. He is too busy working his way through bedrooms, sleeping with random women he meets and famous ones alike. He has been sowing his oats, via condom free sex, drugs and alcohol, partying like a man freed from prison.
Kutcher has moved on, but Moore has not, going around Hollywood moping, pining and erupting in rages whenever she gets information about him with a new woman. She still wants him, but the feeling does not appear to be mutual. The Kabbalah Center promised Kutcher fame and wealth if he married her and fronted their cult, but it backfired. He never stopped messing with other women when he got married, continuing to behave like a single man.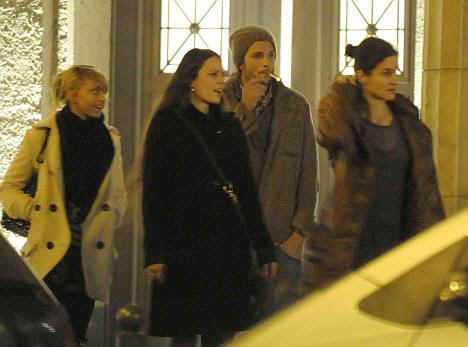 Ashton Kutcher leaving a party in a private car with three women (I guess they were going to play Scrabble)
His marriage to Moore was a business arrangement, but she took it seriously, as she was so desperate to have him. It's like buying someone, which is unwise, as there will be no sincerity from them. Moore was foolish to marry someone like Kutcher. The age difference in marrying a man 16-years her junior would have brought problems on its own, but add to the mix a famous one and problems will and did ensue. It was self-delusion and a stretch.
It was stupid of the Kabbalah Center to think blatant brainwashing would trump the power of the vagina, especially when it comes to a wild, promiscuous young man in an insincere relationship for greater fame, money and a mainstream movie career. For further reference see Kutcher constantly cheating on Moore with women young enough to be her daughters or Alex Rodriguez dumping Kabbalah nut Madonna after his proverbial cataracts surgery was a success.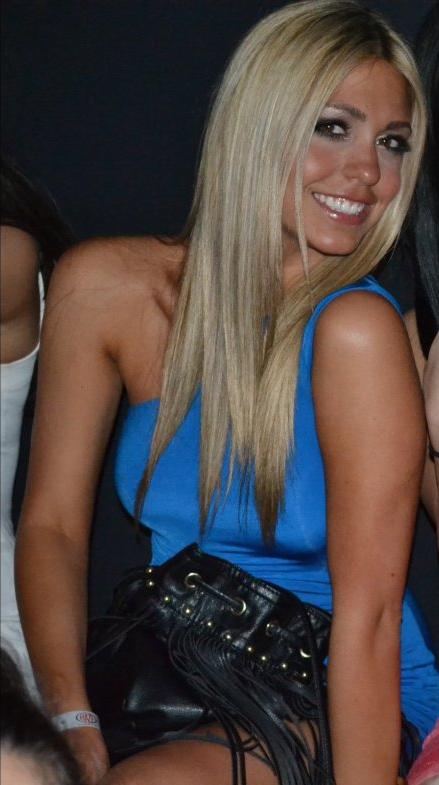 One of Ashton Kutcher's sex partners Sara Leal
People in Hollywood, especially women, love to criticize and patronize everyday folks, condescendingly telling the public what to do in order to be the alleged successes as they are, but their lives are a mess. These women privately gossip in industry circles about people's shortcomings, when they certainly aren't perfect and don't have he answers.
RELATED ARTICLES
Ashton Kutcher Spotted Giving New Woman Flowers And Embracing Her
Ashton Kutcher Has Been Spotted Canoodling With Another Woman
Ashton Kutcher Leaves Party With Three Women To Have An Orgy (Video)
Demi Moore Humiliated By How Ashton Kutcher Cheated And Moved On So Quickly
Ashton Kutcher's Mistress Sara Leal: Sexual Affair Cost Me My Apartment And Job
Ashton Kutcher Flirting With Women Everywhere While Demi Moore Remains Distressed
Demi Moore Dating Someone After Ditching Cheating Ashton Kutcher But There's A Hitch In Her Plan
Sara Leal Says It's Not Her Fault Ashton Kutcher's Marriage Ended After Their Sexual Affair