He's Certainly Acting Like It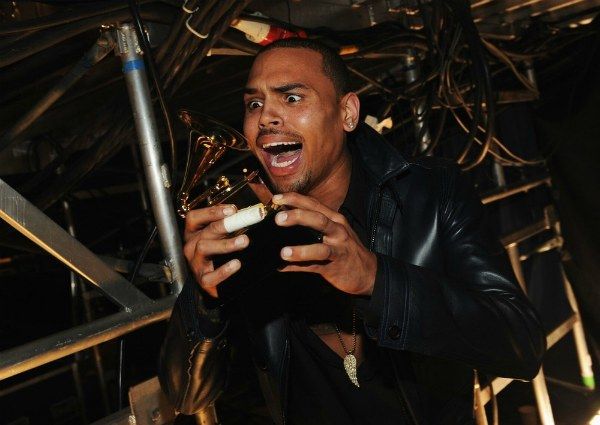 This is what they are fighting over
Does convicted womanbeater and crooner, Chris Brown, prefer model Karrueche Tran, to his other girlfriend, faux singer, Rihanna. He seems to be spending most of his time with Tran, while Rihanna powerlessly disses the model on Twitter and in song, looking very jealous.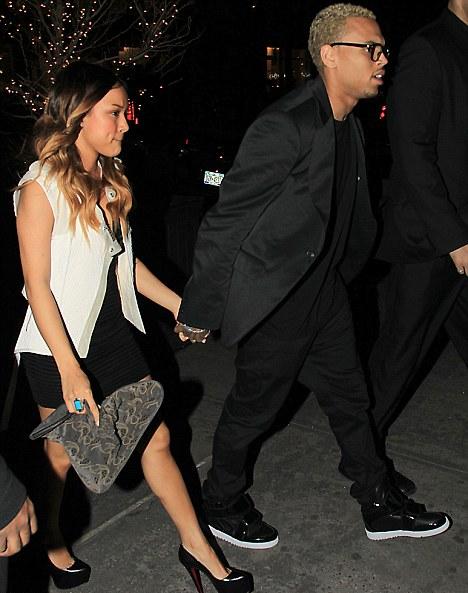 Karrueche Tran and Chris Brown (Photo Credit: Splash)
Rihanna thinks a lot of herself, though she can't sing and is sued every five minutes for copyright theft. She is offended that a so-called nobody like Tran, is being favored over her, which is arrogant. Her racist jabs at mixed race Tran, who is half Vietnamese are mean and pathetic.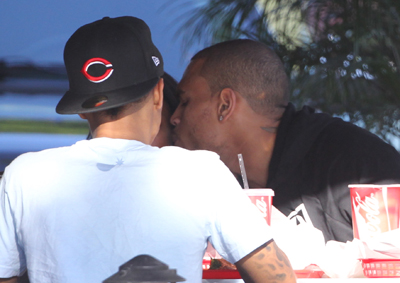 Chris Brown kissing Karrueche Tran over lunch
Brown also continues to spend money on Tran via expensive gifts and upkeep, which is making Rihanna very upset. She is still madly in love with Brown, with emphasis on the word madly, because one would have to be, to continue pining after a man that leveled such a vicious beating, as he did to her in 2009.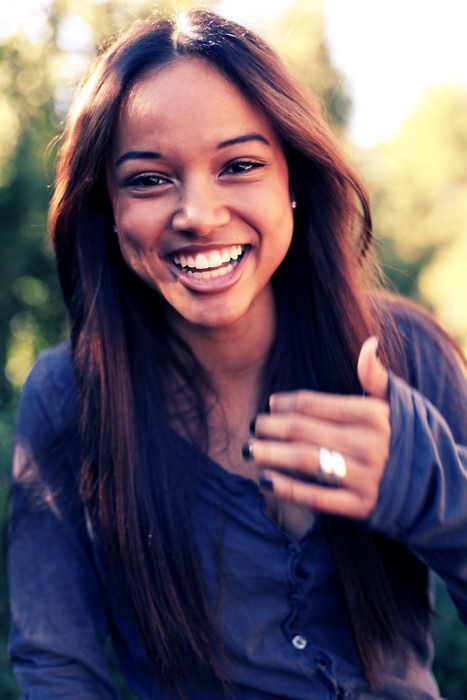 Karrueche Tran
Rihanna was always pushing not-quite-there Brown's buttons and in essence pushing him over the edge with acts of violence and insanity. People in the entertainment industry knew about it and thought it dangerous. However, destructive couples always think their aggression and acts of anger show love, but in reality, it betrays dysfunction.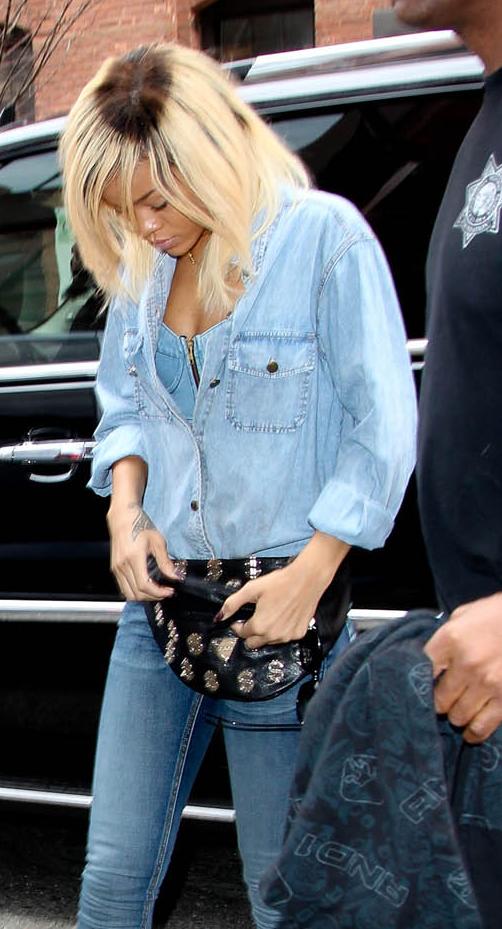 An embarrassed Rihanna wearing a weave so bad only Beyonce could appreciate it. The weave is just sitting there on her head like a skunk. The root color looks sprayed on. (Photo Credit: INF)
You can't have a healthy relationship when both the man and the woman are beating on each other, exploding in rage on a regular basis. After a while it becomes conditioning, until it goes so far, it results in police charges. You also can't have a healthy relationship with both people sleeping around. This dysfunction and promiscuity does emotional and physical damage (STDs).
Rihanna Stole New Video From Photographer
Rihanna Sued Again For Stealing
Rihanna And Chris Brown's Dueling Interviews
Unwise Rihanna Slams Blogs, Bloggers And Readers
85% Of Access Hollywood Viewers Vote That Rihanna Did Not Deserve Esquire's Sexiest Woman Alive Title
Rihanna Embarrasses Herself On Twitter By Falsely Claiming Concert Is Sold Out