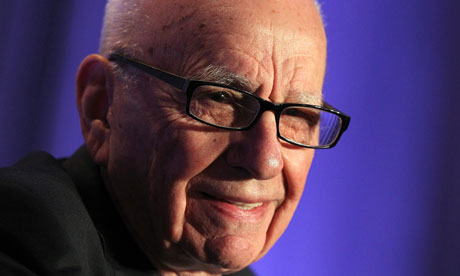 Rupert Murdoch
On February 13, 2012 in the article The FBI Lies About Properly Investigating News Corp For Phone Hacking, Hacking And Police Bribery the Judiciary Report accused News Corp of using Direct TV equipment to illegally spy on people in their homes, via audio and visual means. This is also a claim the Judiciary Report has maintained for years (Sick Surveillance - Hidden Camera Charges and University Student Kills Himself Over Sex Tape).
Yesterday, the New York Times published an article regarding the company NDS, owned by News Corp, hacking and stealing copyrighted data belonging to Direct TV, whose cable systems they infected with spyware. What the public does not realize is, in NDS tampering with software used in cable boxes, on behalf of News Corp and others, to spy on people in their homes, they surreptitiously beam the visuals back to the control center, criminally invading the privacy of those they target. It's the same technological criminal concept as the laptop webcam spying cases (Truth Comes Out In School Webcam Spying Case).
The New York Times wrote of the Direct TV lawsuit against NDS/News Corp, alleging hacking and trade secret theft, "DirecTV also sued DNS, alleging fraud and misappropriation of trade secrets. Vivendi and DirecTV withdrew the lawsuits. In January, the United States Supreme Court ruled in favor of NDS and awarded the company $19 million in damages after a protracted battle with EchoStar (now Dish Network). In a 2003 lawsuit, EchoStar had accused NDS of hacking into its system."
I am a former Direct TV customer and was illegally spied on in my home with the illegally obtained surveillance data, forwarded to Murdoch and Madonna's Kabbalah cult, who repeatedly approached me in public telling me in great detail what was going on in my home, in a manner you had to have not only heard, but seen into my very home to know. These are serious federal offenses that not only criminally violate domestic law, but international as well. News Corp and Kabbalah are very sick, despicable, deeply perverted and depraved entities that need to be brought to justice in a court of law.
The question is why did the Supreme Court corruptly rule in favor of lawbreaking, bribe issuing NDS/News Corp, even in the midst of the terrible, disgraceful phone hacking scandal that gripped the world and revealed extensive criminal activity at the company, with over 30 of its employees being arrested for crimes against the public. It does not inspire confidence in the Supreme Court. It raises many questions as to what is going on in the Supreme Court that time after time they rule in favor of corrupt, lawbreaking entities such as News Corp.
[Article background: this is another in the series of phone hacking articles the Judiciary Report has published, regarding a scandal I broke first in October 2005, via a police complaint I filed with the Metropolitan Police in London, England. 30 people have been arrested by the Metropolitan Police since the time I filed the complaint. However, the Murdochs and other key conspirators remain free and the FBI has not arrested anyone, though the crimes began and continue in News Corp's New York headquarters].
RELATED ARTICLES
News Corp Outed For Stalking, Harassing, Phone Hacking, Computer Hacking And Wiretapping Innocent People For Profit
Hacker Spied On Girls In Their Homes Using Their Webcams
Truth Comes Out In School Webcam Spying Case
Erin Andrews Sues Hotels Over Peeping Tom Videos
Rupert Murdoch's News Corp Is Under Investigation For Computer Hacking And Corporate Theft
Rupert Murdoch Is Being Investigated By The Government For Using 'Mafia Tactics' On Rivals
The FBI Corruptly Granted "Sovereign Immunity" In The Aisha v. FBI Case
Rupert Murdoch Finally Admits His Company's Phone Hacking And Wiretapping Crimes
Rupert Murdoch Compromised National Security With Illegal Phone Hacking And Wiretapping
Has Rupert Murdoch Ever Spied On A World Government For Another
Politicians Take Obama To Task Over Granting Sony Access To National Secrets
How Can Rebekah Brooks Be The Daughter News Corp's Rupert Murdoch Never Had
Former News Corp Employee Rebekah Brooks Accused Of Trying To Destroy Evidence Police Found
Privacy Invader Rebekah Brooks Resigns From Rupert Murdoch's News Company
Rebekah Brooks Arrested And The Metropolitan Police Chief Resigns
News Corp's Rebekah Brooks Lied Under Oath
Rupert Murdoch Is A Liar And A Coward To Let His Employees Take The Fall For Him
Renewed Outrage In Britain Over Rupert Murdoch's News Corp Phone Hacking Mom Of Murdered Missing Girl
STORY SOURCE
Computer-Hacking Allegations Made Against News Corporation (March 27, 2012, 3:18 pm)