The FBI Has Lost Its Mind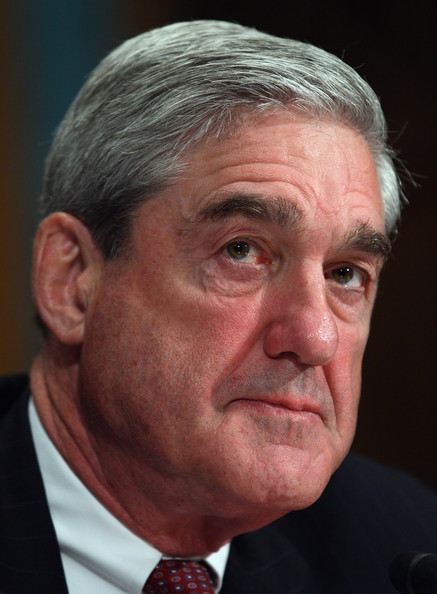 FBI Director Robert S. Mueller
FBI Director Robert S. Mueller shocked the public in a congressional hearing, by stating it is okay to kill or assassinate Americans. This is a criminal offense under the U.S. Code and violation of the Constitution. However, the Obama Administration has adopted its own rules, that contravene the law of the land. In fact, the Obama Administration has instituted a "three criteria" according to Mueller, which unlawfully allows them to kill Americans.
STORY SOURCE
Mueller indicates assassination of citizens may be acceptable
March 8, 2012 - In one of the more shocking exchanges to occur since Barack Obama took office between Administration officials and Congressional leaders, FBI director Robert Mueller indicated that the targeted assassination of citizens by the government on U.S. soil may be acceptable.
The exchange came yesterday as Mueller testified before a House committee that was holding hearings on the FBI budget. U.S. Representative Kevin Yoder, R-Kan., had asked Mueller if there were a distinction between targeting U.S. citizens abroad for their involvement in suspected terrorist activites and targeting such citizens on U.S. soil...
RELATED ARTICLES
Senator Demands FBI Investigate Rupert Murdoch For Hacking Rival & Stealing Their Copyrights
CBS News Confirms That FBI Director Lied To Congress About Carrier IQ Spying
How To Protect Yourself From Being Spied On In Your Home Through Your Webcam Or Mobile Phone
Computer Technician Secretly Spied On Customers In Their Homes While They Were Naked
Leading Rental Company Facing Lawsuit For Spying On People In Their Homes Through Their Laptops
The FBI Raids Wrong House Holding Woman And Daughter At Gunpoint After Chainsawing Off Door
The FBI's Computer System Is Still A Monumental Failure That Is Once Again Behind Schedule
Rupert Murdoch Is Being Investigated By The Government For Using 'Mafia Tactics' On Rivals
Rupert Murdoch's News Corp Is Under Investigation For Computer Hacking And Corporate Theft
Rupert Murdoch's News Corp Spying On People With Drones
Rupert Murdoch Uses Slur In Reference To Black People
Police Widen Rupert Murdoch News Corp Criminal Probe To Include Computer Hacking
Judge Orders One Of Rupert Murdoch Hackers To Disclose All Evidence
Rupert Murdoch Executive Admitted To Bribing The Metropolitan Police (Video)
Rupert Murdoch Defames Australia's Prime Minister Then Retracts It After Legal Threat