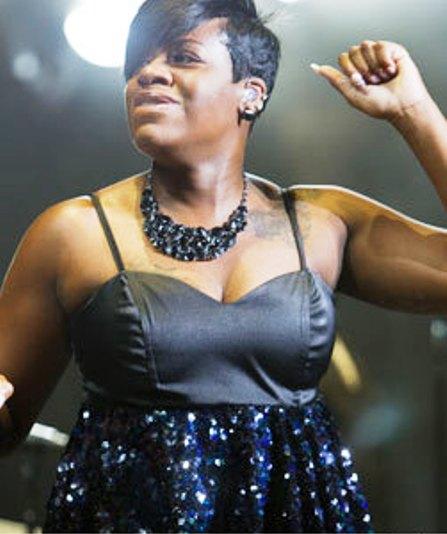 Fantasia Barrino
Schizophrenic "American Idol" singer, Fantasia Barrino, who had an abortion, complete mental breakdown and tried to commit suicide last year, saw her whole world crumble again recently, as her married lover, Antwaun Cook went back to his wife, Paula Cook. According to Radar Online, he was seen French kissing his wife in Charlotte, North Carolina night club RE:Public.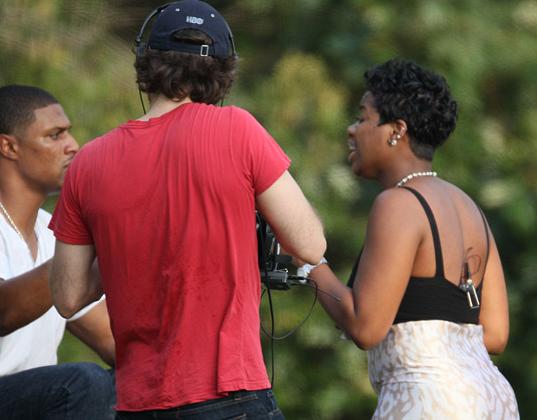 Antaun Cook and Fantasia filming her reality series
Barrino just gave birth to Cook's baby, after stalking, harassing, then trying to buy him into leaving his wife, school teacher Paula, with whom he has two sons. However, according to Radar Online, Cook went back to his wife once again. The signs were there that he never wanted to leave her in the first place. But Barrino made such a ruckus, doing her level best to constantly disrupt his family life and ruin his marriage, which led to his wife getting fed up.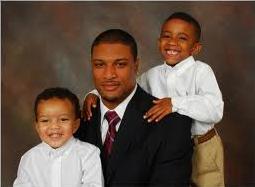 Antwaun Cook and his two sons with wife Paula Cook
With all the single men out there, why doesn't Barrino find one and leave Cook and his wife alone. He was just using her to live a more comfortable life, but even that did not keep him. He left mini-millionaire Barrino. He went back to his wife, who makes a modest teacher's salary, which is where he belonged in the first place - honoring his vows.
RELATED ARTICLES
Fantasia Aborted Married Man's Baby
Fantasia Still Trying To Buy A Married Man
Fantasia Played Victim On Good Morning America
Fantasia's Married Boyfriend Defends Their Madness
Fantasia Seeks To Marry Already Married Boyfriend
Fantasia's Foul Song Bragging About Cheating With Married
Fantasia Trying To Capitalize On Suicide Attempt
Fantasia Knew She Was Destroying A Marriage