Zimmerman Is A Repeat Offender Whose Magistrate Judge Dad Kept Getting Him Out Of Trouble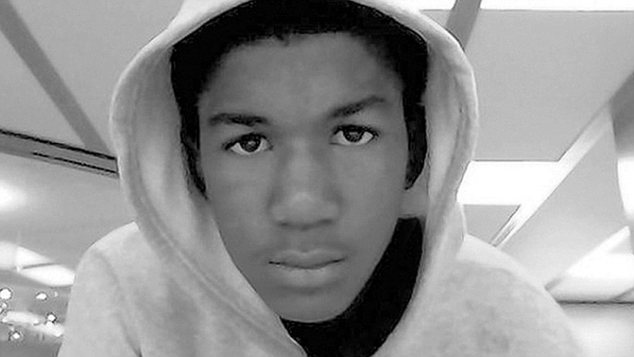 17-year-old murder victim Trayvon Martin
The website Rolling Out has brought forth an interesting point regarding 28-year-old murderer, George Zimmerman, who killed unarmed, defenseless 17-year-old minor, Trayvon Martin in cold blood. Zimmerman's dad is retired Florida magistrate Judge Robert Zimmerman.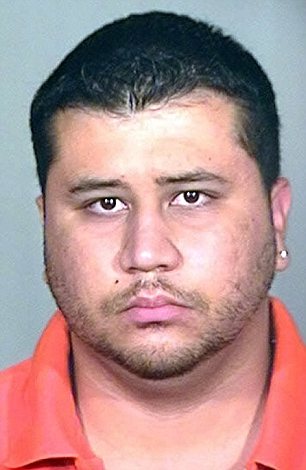 George Zimmerman
The younger Zimmerman has assaulted a cop, in another incident resisted arrest regarding a police officer, stalked and physically attacked his ex-fiancée and murdered young Trayvon, yet has not spent a day in jail or had his gun license revoked. It appears he has not been hindered by a publicly available criminal record, as each one of his messes has been conveniently closed.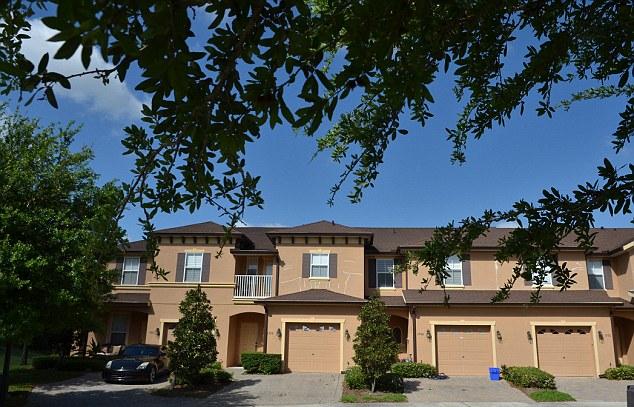 The Retreat gated community in Sanford, Florida, where Trayvon Martin was mudered
Zimmerman also stands accused of bullying neighbors and trespassing, forcing his way into a lady's home, under the guise of being a neighborhood watch captain, leading to a complaint against him. Yet, after all these crimes, he remains free.
STORY SOURCE
George Zimmerman, Son of a Retired Judge, Has 3 Closed Arrests
11:25 AM EDT 3/27/2012 - ... Did George Zimmerman have help from his father, a retired judge, in clearing his name in three separate arrests? According to a records search on George, he was previously arrested for domestic violence, resisting an officer without violence and most shockingly, resisting an officer with violence — a felony charge that surely could have landed him in prison.
All three of those arrests, however, were mysteriously closed with no semblance of charges for the Florida resident. So how was someone with a violent past including that of battery against an officer able to carry a 9 mm handgun? Maybe that's a question Robert Zimmerman should answer …George Zimmerman had felony assault on police officer charge in '05 & 2 domestic assaults
Last edited Sat Mar 24, 2012, 09:48 AM USA/ET – Edit history (2)
From the Orange County, FL Circuit Court Clerk of the Court Records page: [link to myclerk.myorangeclerk.com]
Record Count: 4
Search By: Party Exact Name: on Party Search Mode: Name Last Name: Zimmerman First Name: George Case Status: Closed Date Filed On or After: 01/01/2005 Date Filed On or Before: 01/01/2006 Sort By: Filed Date
Case Number Citation Number Style/Defendant Info Filed/Location/Judicial Officer Type/Status Charge(s)
2005-CF-009525-A-O
ZIMMERMAN, GEORGE MICHAEL
10/05/1983
07/18/2005
Div 10
OKane, Julie H
Criminal Felony
Closed
CR-RESISTING OFFICER WITH VIOLENCE
BATTERY ON LAW ENFORCEMENT OFFICER
2005-MM-010436-A-O
ZIMMERMAN, GEORGE MICHAEL
10/05/1983
07/18/2005
Orlando
Miller, W Michael
Misdemeanor
Closed
CR-RESISTING OFFICER WITHOUT VIOLENCE
2005-DR-012980-O
ZUAZO, VERONICA vs. ZIMMERMAN, GEORGE M
08/09/2005
Div 44
44, TBA
Domestic Violence
Closed – SRS
2005-DR-013069-O
ZIMMERMAN, GEORGE M vs. ZUAZO, VERONICA A
08/10/2005
Div 46
White, Keith F
Domestic Violence
Closed – SRS