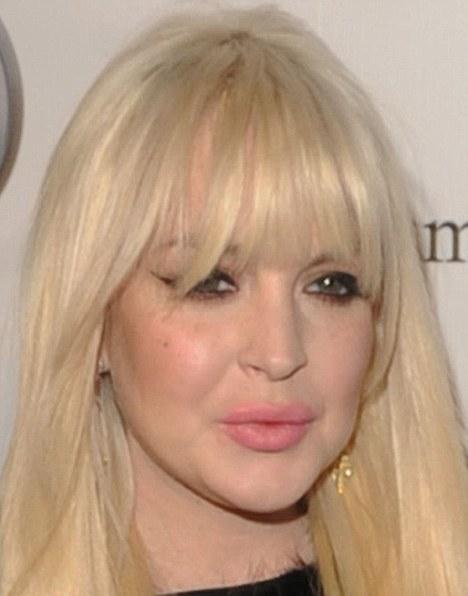 Lindsay Lohan (Photo Credit: Splash)
One day after the Judiciary Report published the article Lindsay Lohan Has Found The Secret To Aging - As In Accelerating It, the Hollywood disaster area known as Lindsay Lohan, ran out and committed another hit and run, landing an unsuspecting member of the public in the hospital. He seeks to press charges. I told you she hadn't changed. I wasn't trying to be dramatic or mean. Her so-called transformation is just an act. The Kabbalah crazy actress is still insane.
It's amazing to me how she has absolutely no regard for public safety and more than any other celebrity when it comes to the road. She clipped a baby stroller with a child in it, who was being walked by her nanny, leading the toddler to cry.
In another incident, Lohan stole a SUV, pulling one of the passengers out of the vehicle, then running over his foot, right before taking his friends on a crazy, cocaine-fueled car chase. Then there was the time she crashed into a tree, on a clear road, after running over some innocent shrubs just minding their business. She also clipped a paparazzo who was on foot. There is no target this chick won't miss.
RELATED ARTICLE
Megan Fox Wants To Bump Troublesome Lindsay Lohan From Elizabeth Taylor Biopic