Demi Moore Will Be Ho-rrified!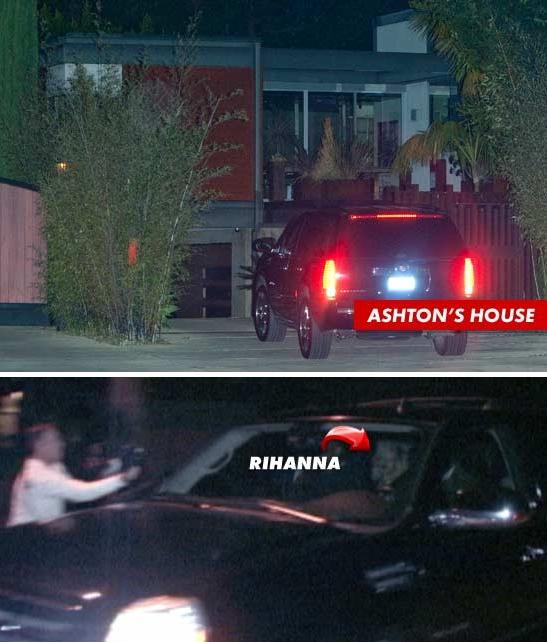 Rihanna going into Ashton Kutcher's house last night (Photo Credit: TMZ)

Hollywood mattress Rihanna, 24, was spotted going into the bachelor pad of married, fellow Kabbalah member, Ashton Kutcher, 34, last night. Rihanna snuck into the property, but nosy TMZ caught it on camera/tape. TMZ states Rihanna was in Kutcher's house from 12:00AM - 4:00AM. Completely respectable hours (not).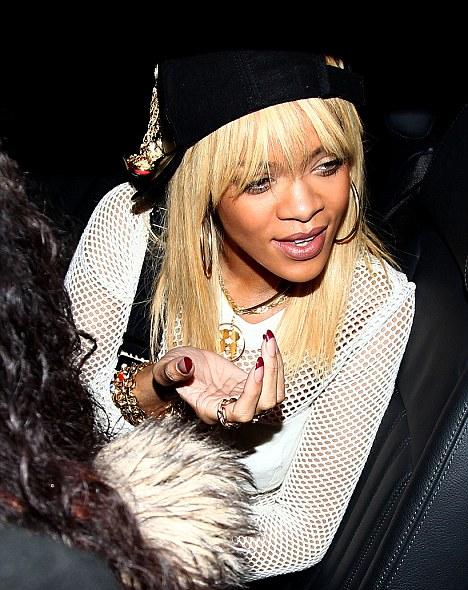 Rihanna
It is common knowledge in the entertainment industry that the Kabbalah cult uses its younger members for sex, passing them around like a spliff (which is why they all have Herpes and the massive sores to prove it). They in turn get stolen songs, films and promo opportunities.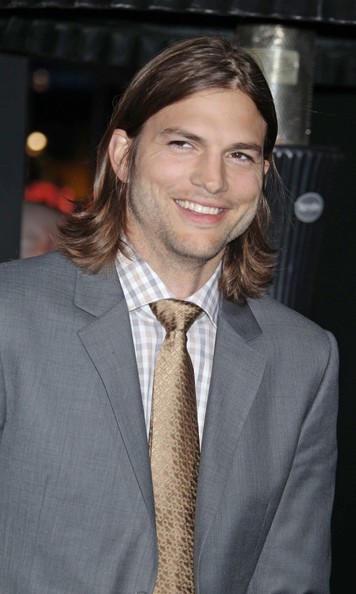 Ashton Kutcher
Kutcher is running away from his wife, actress and stalker, Demi Moore, 49, who has private investigators tailing him everywhere, while he tails young tails everywhere. Moore, who just got out of rehab, has been trying to patch up her marriage to Kutcher, but he has shown he could care less. Meanwhile, Rihanna is still strangely obsessed with womanbeater, Chris Brown. She is looking for ways to get back at him, for not dropping his other girlfriend Karrueche Tran, whom she terribly insulted with racial slurs. I was told Rihanna wants to marry Brown.
RELATED ARTICLES
Rihanna Fans Are Threatening To Kill Chris Brown's Girlfriend Karrueche Tran
Cheating Chris Brown Is Punking Girlfriends Rihanna And Karrueche Tran
Rihanna Uses Mean Racial Slur In Reference To Chris Brown's Girlfriend Karrueche Tran (Photo)
Malawi To Pop Star Madonna Who Stole Financial Donations From Them: You Stink!
Madonna's Kabbalah Center Sends Racist Expletive Filled Email With The N-Word And Death Threats
Madonna's Connection To Phone Hacking And Wiretapping Scandal
Madonna Putting Out A Perfume Is Ironic Because...
Madonna And Kabbalah Close Their Corrupt Charity Due To Criminal Investigation
Rupert Murdoch Finally Admits His Company's Phone Hacking And Wiretapping Crimes
The Kabbalah Center Viciously Harassing And Threatening Jamaicans
Report: Kabbalah Cult Under Grand Jury Investigation
Madonna Fraudulent Charity For Africa Squanders Millions On Big Salaries & Luxury Items For Greedy Kabbalah Members
Senator Demands FBI Investigate Rupert Murdoch For Hacking Rival & Stealing Their Copyrights