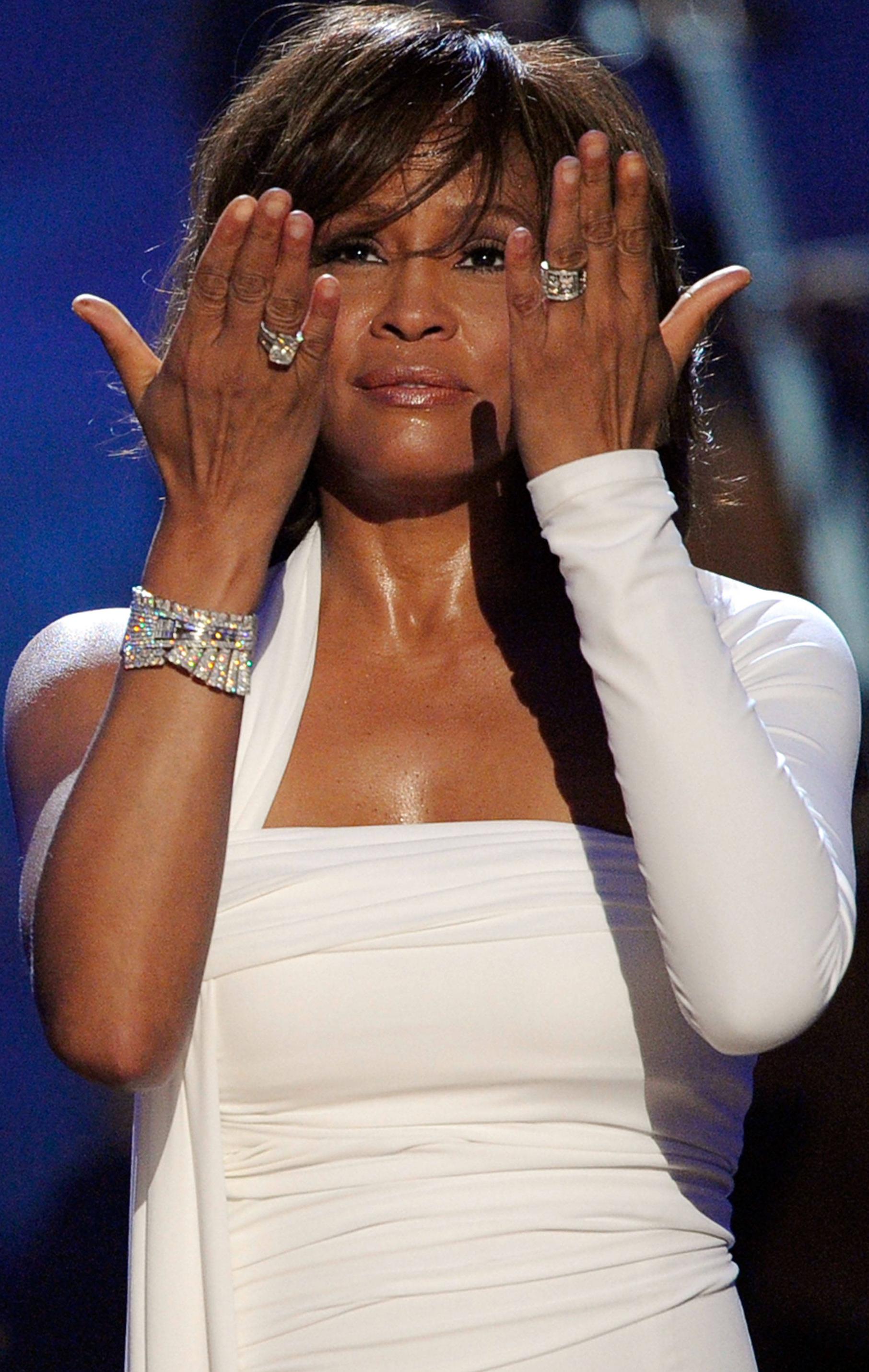 Whitney Houston (Photo Credit: Getty)
Oprah Winfrey's interview with the late Whitney Houston's family aired yesterday and while it was touching and confirmed a few details regarding the singer's death, it was not particularly revealing. Items that were confirmed include the Judiciary Report's contentions on February 13, 2012, February 16, 2012 and March 10, 2012 that Houston, 48 and Ray J, 31 were romantically involved and that it was a bad idea (even though he now claims they were just friends).
Houston's sister-in-law and manager, Pat Houston, stated to Winfrey, she saw the singer dangerously "chasing a dream" of a "young man" that likes to be "out and about" and an "older woman" that likes to "stay home." This was indeed a reference to Ray J and Houston's tumultuous relationship and 17-year age difference.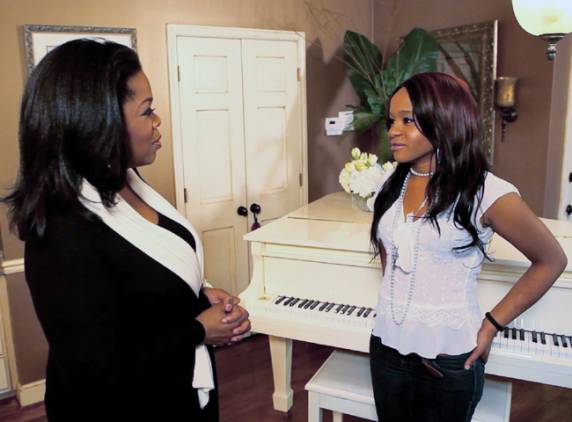 Oprah Winfrey and Bobbi Kristina Brown
I think Houston took a liking to Ray J because he is a bad boy and looks like her ex-husband Bobby Brown (they are both male singers with goatees, similar complexions and physical builds). I don't particularly think she liked being a "cougar" which is slang for an older woman dating a younger man, but she transferred her feelings for bad boy Brown to Ray J.
However, Ray J, like Brown, is promiscuous and broke her heart. But with Ray J, Houston had to deal with the age difference making her feel old and one of his irate girlfriends, Stacy Francis, 41, from Fox/Sony's "X-Factor" stalking her to the club and repeatedly confronting her in an unpleasant manner, two days before her death. Pat Houston spoke of Francis following them all over the club in a manner they deemed uncomfortable and confrontational (is everyone on or affiliated with Sony a stalker - do they give them stalking classes or something).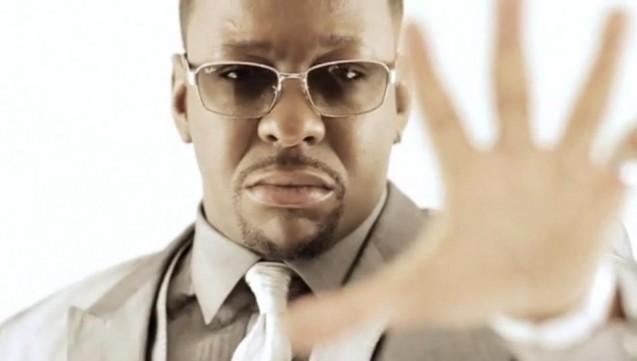 Bobby Brown
The incident regarding Ray J and Stacy Francis definitely depressed Houston and made her feel old, adding to her worries about her vocal woes and forthcoming album. You could see it on her face in pictures, as she exited the club that she was sad and upset.
It was just another reminder that Ray J, who she was enamored with, was not going to be faithful to her and had his iron in several fires. Unfaithful people like Ray J need to realize their promiscuity hurts others and sometimes in ways they could not imagine. If you are not serious about someone nor do you intend to be faithful, don't lead the person on.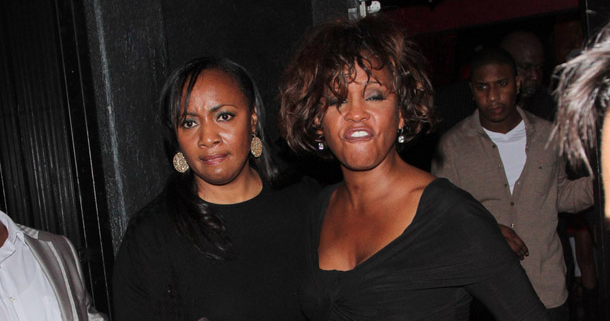 An angry and upset Whitney Houston and Pat Houston leaving club Tru two days before the singer's death, after being confronted by one of Ray J's women, Stacy Francis
The week Houston died, she was contemplating getting plastic surgery, but failed the physical, due to damage to her system from years of heavy smoking, drinking and drug use. She was a prime candidate for cardiac arrest on the operating table during plastic surgery.
However, she really didn't need plastic surgery, just some gentle detox to reduce toxins in her system (from smoking, drinking and drugs), skin rejuvenation and Pilates, to be back to her best, as she had aged very well. She had no wrinkles or crows feet and her face still looked tight.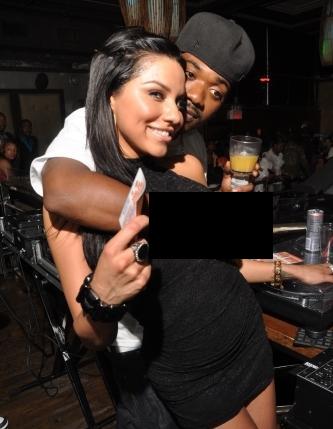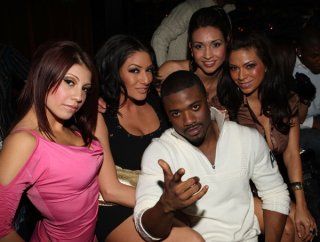 Ray J surrounded by women (as usual)
But when you date a man nearly two decades your junior, it will convince you that you need plastic surgery, even when you do not. It will convince you that you need a face lift, lip injections, botox, breast implants, butt tightening and butt silicone injections.
Before long you'll look like Frankenstein. Being in Hollywood makes it worse, where even women in their twenties like Megan Fox and Heidi Montag are damaging their looks with excessive plastic surgery. Hollywood destroys people's self-image into a look that is not often better than what they had before.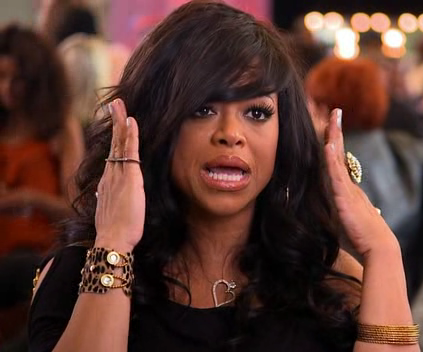 Stacy Francis from Simon Cowell's "X-Factor" talent show
Another interesting point of the interview was that Houston daughter, Bobbi Kristina Brown, showed is trying to persevere through grief. However, talking to a deceased loved one is not a great idea, as the Bible says people are not to communicate with the dead. Emotionally, it also delays achieving closure.
Bobbi Kristina Brown also confirmed items the Judiciary Report wrote about her intent to pursue a singing and acting career. She stated in the interview with Winfrey that she seeks to carry on her mother's legacy. Just so long as she does not put too much pressure on herself or tries to become her mother, which is what some in the industry expect of her. God made everyone unique. Be your own person, not who they will try to make you into - Whitney Houston part 2.