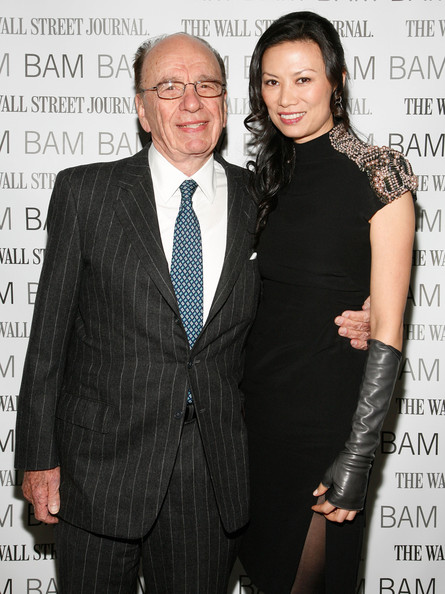 Rupert Murdoch and wife Wendi
In more appalling news in the phone hacking scandal I broke first, this week the Independent newspaper in Britain stated Rupert Murdoch's News Corp hacked the emails of former Prime Minister, Gordon Brown, when he was Chancellor of the Exchequer. Such criminal misconduct should be considered a national security matter and prosecuted as such.
However, once again, it shows there is no low Rupert Murdoch and company won't stoop to in the name of undue financial profit. It was previously revealed News Corp illegally accessed the medical records of Brown's sick baby, which was despicable. Britain is a lovely country, but the government cannot let one man run roughshod over the public's rights.
People should be free to use their home and mobile phones, computers and email, without fear a corrupt company, News Corp, is criminally spying on them in perverse ways, with the intent of spreading the details they illegally observed, on their networks and in their newspapers for profit. This cannot continue.
RELATED ARTICLES
Rupert Murdoch's News Corp Criminally Accessed Sir Alex Ferguson's Medical Records And Blackmailed Him With It
Rupert Murdoch Finally Admits His Company's Phone Hacking And Wiretapping Crimes