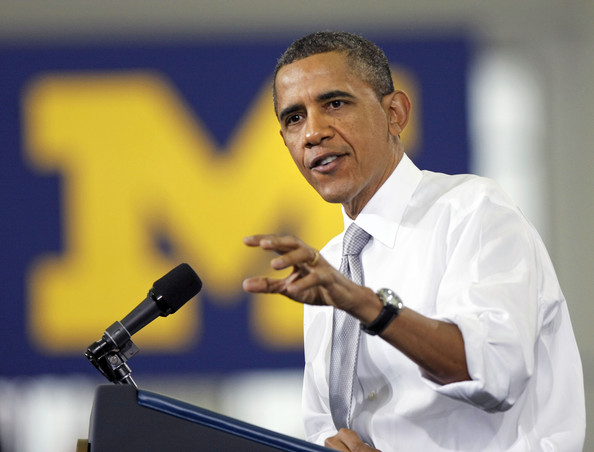 Barack Obama
Recently, I read the story of high school valedictorian, Daniela Pelaez, who is being deported from America, the nation she came to from Colombia at age four. She has lived in America since she was a little girl and has excelled in her studies, so much so, she plans to become a doctor. Yet, here we have it, an immigration judge has issued a deportation order for the bright young student, which will uproot her from the life she has known for the past 14-years.
How is this humane. Why is a judge punishing someone that came to this country as a small child. Really, is a four year old a criminal. Is anyone a hardened criminal for seeking what they deem a better life in a new nation. No.
ABC News recently covered a story regarding parents being deported to their native foreign nations and their kids that were born in America placed in foster care in the United States. These families have been broken up in a sad manner, with the government refusing to return the children to their parents who have been deported abroad. There are over 5,000 such cases and counting.
Daniela Pelaez
As covered previously on the Judiciary Report, according to published reports, the Obama Administration has deported a record number of people (The Obama Administration Has Deported A Record Number Of Immigrants In 2011). So much so, tens of thousands of American born citizens were mixed up in the shuffle, rounded up, arrested and carted off to nations they had never been to before, while telling anyone who will listen that the government has made a mistake.
Teens, adults and even the mentally disabled who were unable to speak up for themselves were wrongly deported, though they are American born citizens. I'm not trying to hurt anyone's feelings by writing about this subject, but people's lives are being uprooted and destroyed in a trend that must stop.
We saw this negligence in the case of 13-year-old Jakadrien Turner (who is now 15-years of age). It was covered on sister site Sonustar News: 13-Year-Old Black American Girl Mistakenly Deported To Colombia For Two Years And Is Now Pregnant (Video) and 15-Year-Old African American Girl Mistakenly Deported To Colombia Back On U.S. Shores (Video).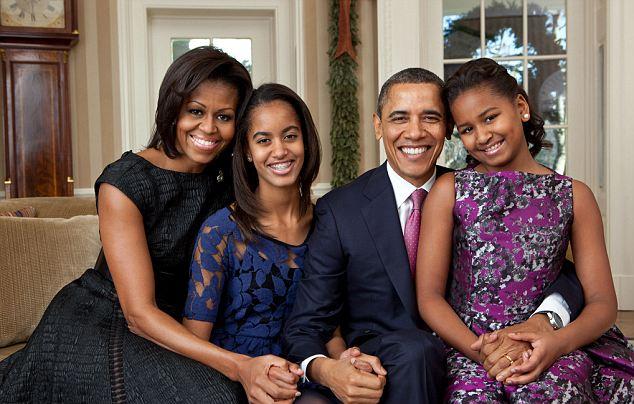 First Lady Michelle Obama, Malia Obama, President Barack Obama and Sasha Obama
President Obama, what if you had not become head of state and someone who was not doing their job properly, without your knowledge, arrested, detained, then negligently deported your underage, American born daughter Malia, to a country she did not speak the language and she fell pregnant at age 15, as in the case of Jakadrien Turner. You would be devastated. But that's the reality the Turner family has faced. Your immigration policies need to change, as Americans and foreigners are being hurt by it.
STORY SOURCE
North Miami students protest valedictorian's order to leave country
Thursday, 03.01.12 - Daniela Pelaez, who came to the United State at age 4, was denied permanent residency on Monday and a judge issued an order for her to depart the country. Now 18, she is slated to be the valedictorian of her school.
STORY SOURCE 2
Are accidental deportations common? Deported Dallas teen sheds light on faults
Jan 07, 2012 - Whether 15-year-old Dallas teen Jakadrien Turner sought deportation or got caught up in a fast-moving US immigration bureaucracy remains in question as the girl returned to the United States late Friday after an eight-month banishment to Colombia...
But the known facts of her case, namely that an American kid who didn't speak Spanish ended up on a plane to Colombia within six weeks of being arrested in Houston for shoplifting, are reviving questions about the frequency of mistaken or accidental deportations of US citizens. Some suggest that mistakes are on the uptick as US authorities have notched record deportation levels in recent years...
One study published last year looking at cases in which deported Americans have later been able to prove they're US citizens contends that about 1 percent of those detained and deported in any given year are, in fact, Americans. That's about 20,000 people since 2003, it concludes.
STORY SOURCE 3
Immigration: Another U.S. citizen deported
January 5, 2012 | 1:25 pm - Here we go again: A U.S.-born citizen deported from her own country. This time the case involves a 15-year-old girl who was sent packing from Houston to Colombia, according to published reports.
Clearly, U.S.-born citizens can't be detained by immigration officials, much less deported by the Department of Homeland Security. But it seems to be happening with greater frequency. Last month, The Times reported that at least four U.S. citizens were detained in Los Angeles County over the last two months.
And in 2007, Pedro Guzman, a mentally disabled man who is illiterate, was deported from Los Angeles to Tijuana even though he was born in this country. Guzman spent months in Mexico sleeping on the streets. Other cases have also popped up in recent years, and a study by a UC Berkeley think tank suggests the number is much higher.