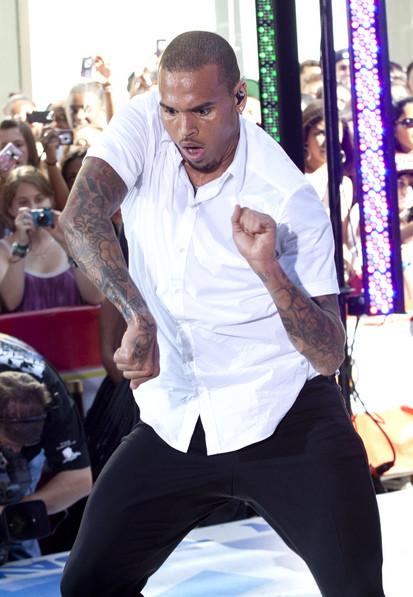 Crazy much. Where does he get these expressions from (A Comical Look At Chris Brown's Crazy Expressions)
R&B singer and womanbeater, Chris Brown, posted posted of himself cooking a soul food meal of fried chicken, corn bread, corn on the cob, collard greens, sweet potatoes, string beans and macaroni and cheese, for his sex partner/girlfriend Karrueche Tran. Is he trying to make his other girlfriend Rihanna jealous (New Photo Reveals Cheating Chris Brown Left The Club With Two Blondes).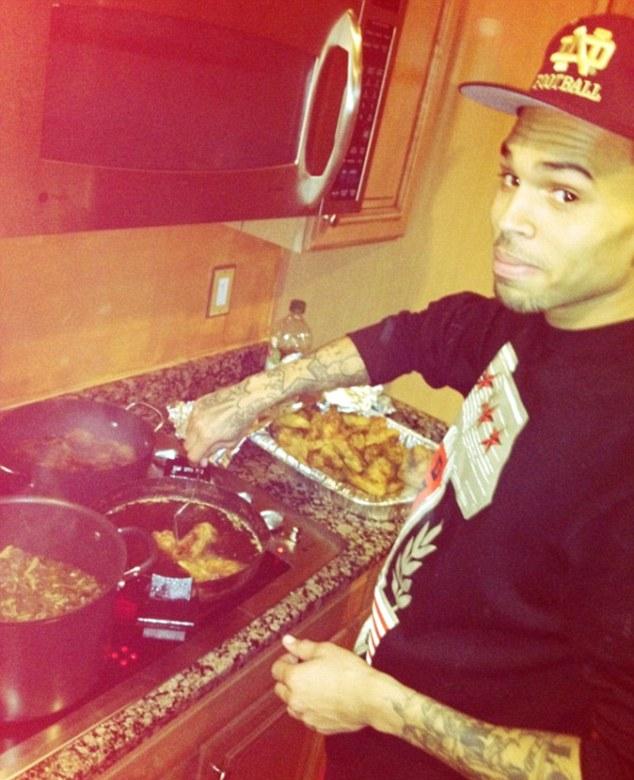 Chris Brown pretending he cooked
The food doesn't look beaten, uh I mean eaten, so maybe he did cook it. Not! You guys know full well Chris Brown did not cook that food. Your mamma cooked it (or maybe Tran). He's too busy snatching phones and sleeping with numerous women to make a decent meal.
Brown's soul food meal
Tran is brave to trust Chris Brown in a kitchen, with all those knives and frying pans around. That's begging for trouble. Dude might flip out on you like he did Rihanna after that Grammy party. When he comes after you with that frying pan you'll know.
RELATED ARTICLES
A Comical Look At Chris Brown's Crazy Expressions
Rihanna Stole New Video From Photographer
Rihanna Sued Again For Stealing
Rihanna And Chris Brown's Dueling Interviews
Unwise Rihanna Slams Blogs, Bloggers And Readers
85% Of Access Hollywood Viewers Vote That Rihanna Did Not Deserve Esquire's Sexiest Woman Alive Title
Rihanna Embarrasses Herself On Twitter By Falsely Claiming Concert Is Sold Out