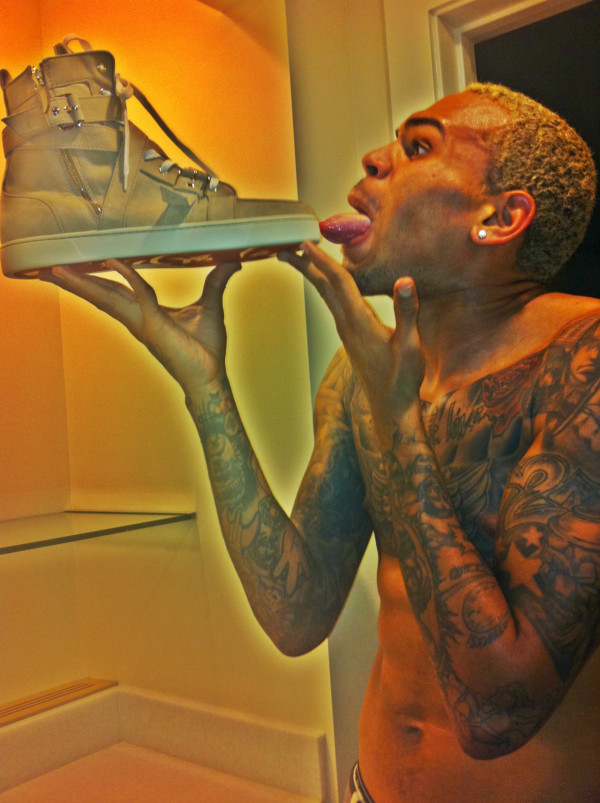 Chris Brown
Reports indicate the Miami Beach Police Department and the State Attorney's Office are fighting over whether to arrest Chris Brown for stealing a young woman's iPhone, because she tried to photograph his excellency on South Beach, leaving the club with two women.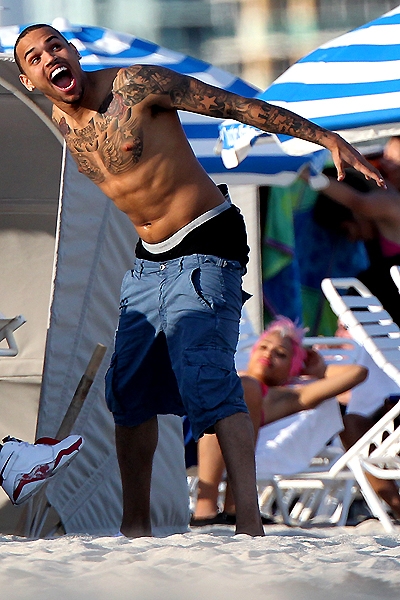 Chris Brown on Miami Beach
The fact of the matter is the law does not make allowances for a raging misogynistic star to stomp around town snatching a $500 phone from a victim he cursed at for lawfully taking a picture. He stole someone's property in an act of aggravated theft. He should be arrested like any other thief and forced to face the music in court.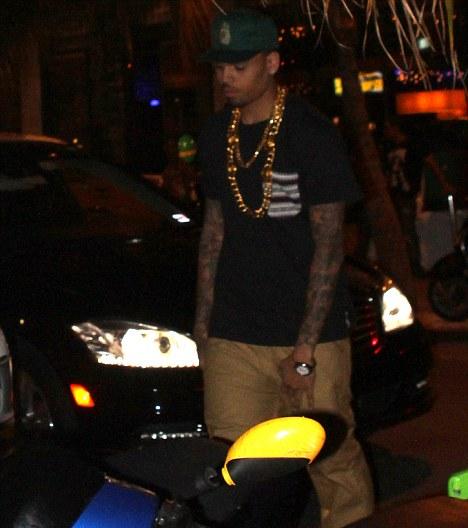 Chris Brown the night he snatched iPhone (Photo Credit: Splash)
History has shown in a number of cases, when the court lets the rich and or famous off the hook, they go out and break the law again. If you read the feedback sections of a number of high traffic websites, regarding articles on celebrities breaking the law, there exists a high level of skepticism and claims of corruption in the court system where stars are concerned. It has caused an erosion of faith in the justice system, with the populace expressing their disdain.
STORY SOURCE
Chris Brown Stolen iPhone Case Causing Discord Between Miami Authorities?
Rihanna Stole New Video From Photographer
Rihanna Sued Again For Stealing
Rihanna And Chris Brown's Dueling Interviews
Unwise Rihanna Slams Blogs, Bloggers And Readers
85% Of Access Hollywood Viewers Vote That Rihanna Did Not Deserve Esquire's Sexiest Woman Alive Title
Rihanna Embarrasses Herself On Twitter By Falsely Claiming Concert Is Sold Out