Brown Pimp Slapped From The Grave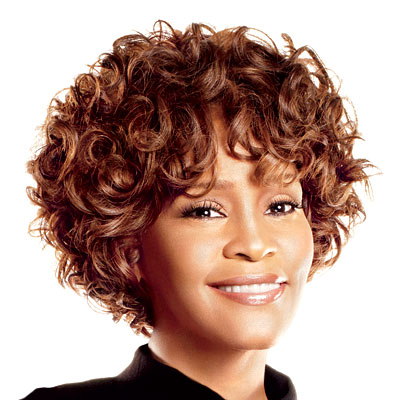 Whitney Houston: Bobby's going to be singing "I Have Nothing"
The late singer Whitney Houston, who suddenly died last month, left nothing in her will for ex-husband, Bobby Brown. Her entire estate has been left to her 19-year-old daughter, Bobbi Kristina Brown. This is going to make Brown hotter than a jalapeño when he finds out, because he is having serious financial troubles and lost his lavish lifestyle in the divorce. So much so, when Houston divorced him, Brown was homeless and living in his car, until hooking up with music industry manager, Alicia Etheridge. The two are now engaged and have a cute son.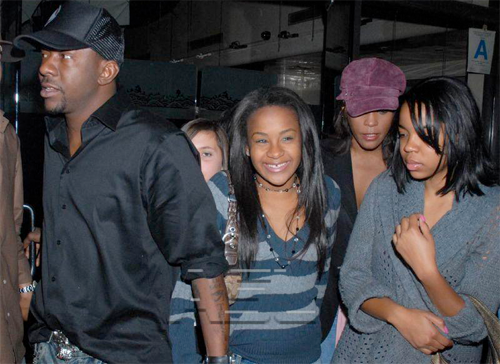 Bobby Brown, Bobbi Kristina Brown and Whitney Houston
After losing his $20,000,000 fortune to excessive and unwise spending, such as a multi-million dollar recording studio in Atlanta that he had to give up at a loss and a record label ram packed with artists that failed to shift records, Brown lost the luxurious life he had become accustomed to and his prenuptial agreement with Houston ensured she would not be paying for it to continue after their marriage.
RELATED ARTICLES
Oprah Winfrey To Interview Whitney Houston's Daughter Regarding The Singer's Death
National Enquirer Publishes Whitney Houston Coffin And Death Photos
Pressure On Bobbi Kristina Brown To Look, Sing And Act Like Her Late Mother Whitney Houston
Will Bobbi Kristina Brown's Drug Use Spiral Out Of Control With The Death Of Her Mother
Whitney Houston's Family Needs To Hire A Law Firm And Accounting Agency For A Forensic Audit Of Her Finances
Singer Whitney Houston Given A Very Touching Funeral In New Jersey
Whitney Houston's Ex-Husband Bobby Brown Left Her Funeral After A Dispute With Security
Bobby Brown's Tribute To Whitney Houston Last Night Shows There's A Problem There
Bobby Brown Reportedly Not Wanted At Whitney Houston's Funeral Or To See His Daughter
Drugs And Alcohol Transformed Whitney Houston Into A Different Person
Whitney Houston Is The Latest Hollywood Star To Die Under Tragic Circumstances
Reports Indicate Whitney Houston Has Lost All Of Her Money And Is Asking For Donations
Whitney Houston Back In Rehab As Daughter Is Arrested