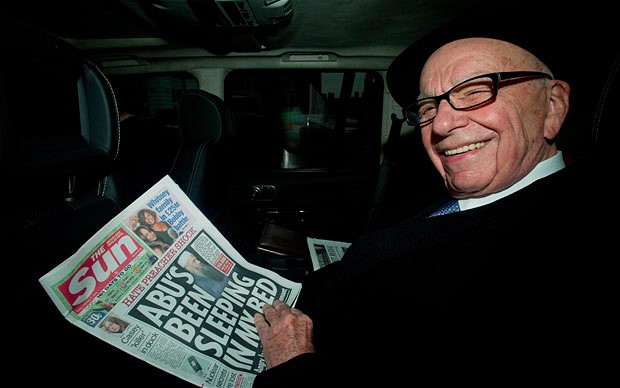 Rupert Murdoch should be ashamed of himself
Thanks to the phone hacking scandal involving corrupt Rupert Murdoch's News International/News Corp, the British regulatory agency the Press Complaints Commission is closing its doors. Press reports indicate, phone hacking victims publicly slammed the agency for doing nothing to regulate lawbreaking News International/News Corp, who has engaged in wiretapping, phone hacking, computer hacking, stalking and harassment.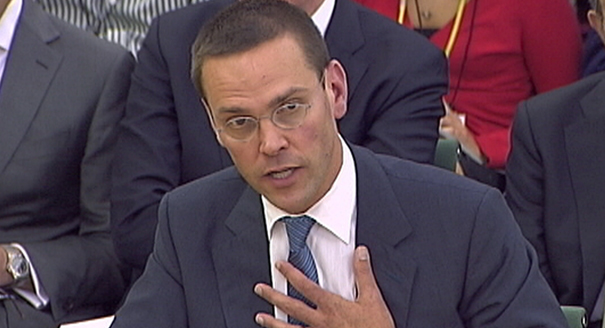 James Murdoch
[Article background: this is another in the series of phone hacking articles the Judiciary Report has published, regarding a scandal I broke first in October 2005, via a police complaint I filed with the Metropolitan Police in London, England. 30 people have been arrested by the Metropolitan Police since the time I filed the complaint. However, the Murdochs and other key conspirators remain free and the FBI has not arrested anyone, though the crimes began and continue in News Corp's New York headquarters].
STORY SOURCE
Britain's press regulator, slammed by victims of tabloid phone hacking, to be shut down
Posted: 03/8/2012 6:21 PM - LONDON - Britain's press regulator, much criticized amid a scandal over tabloid phone hacking, confirmed Thursday that it is to be abolished and replaced with a new body. The Press Complaints Commission said it had appointed a "director of transition" to conduct the shutdown as quickly as possible and overseee the creation of a new body, "including transferring staff, assets and liabilities."
The industry-funded body has been called weak and ineffective by victims of tabloid intrusion, who have increasingly turned to the courts instead for redress. It can demand a newspaper publish an apology, but has no power to issue fines. "Harry Potter" author J.K. Rowling was one of several celebrities to criticize the regulator in testimony to Britain's judge-led media ethics inquiry, calling it "toothless ... a wrist-slapping exercise at best."...
http://www.winnipegfreepress.com
RELATED ARTICLES
Two News Corp Journalists Try To Kill Themselves After Police Seize Tell Tale Evidence In Phone Hacking Scandal
Rupert Murdoch's Son Resigns As Head Of News Corp's Besieged Newspaper Company News International
Rupert Murdoch's News Corp Considering Paying Big Financial Settlement To Child Murderer In Phone Hacking Scandal
Journalists At News Corp's News International Angry With CEO Rupert Murdoch After Being Arrested
The British Police Arrest Members Of Rupert Murdoch's Staff At News Corp's Sun Newspaper During A Raid!
The FBI Lies About Properly Investigating News Corp For Phone Hacking, Hacking And Police Bribery
James Murdoch To Be Recalled To The British Parliament In November 2011 Over Lying In Previous Hearing
Will Parliament Legally Compel The Law Firm Harbottle & Lewis To Disclose News Corp Evidence
MP: James Murdoch Lying Under Oath In Parliament Will Be Referred To The Police For Criminal Investigation
Rupert Murdoch Is A Liar And A Coward To Let His Employees Take The Fall For Him
News Corp Continued To Pay Andy Coulson After He Quit To Spy On British Government
Rupert Murdoch's Smug Mug Hit With A Pie During Parliamentary Hearing
Blogger Hacked In The News Corp Phone Hacking Scandal
The Assistant Of News Corp Executive Arrested For Deleting Incriminating Emails During The Phone Hacking Scandal
Rupert Murdoch Slams Brits As Lazy People Who Take Too Many Holidays
Rupert Murdoch's News Corp Criminally Accessed Sir Alex Ferguson's Medical Records And Blackmailed Him With It
Rupert Murdoch Finally Admits His Company's Phone Hacking And Wiretapping Crimes
Rupert Murdoch News Corp Journalist Found Dead