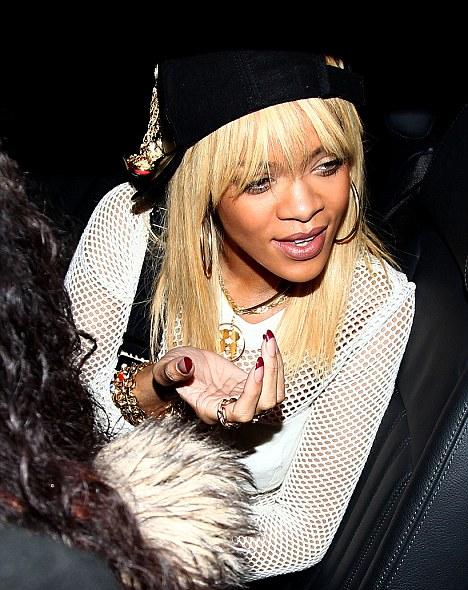 Rihanna (Xposure Photos)
Womanbeater Chris Brown has bisexual girlfriend Rihanna under his thumb. He has successfully made her jealous with his other girlfriend, Karrueche Tran, who is his live in lover. Brown has been spending money on Tran, taking her on vacations and to awards shows, making Rihanna jealous.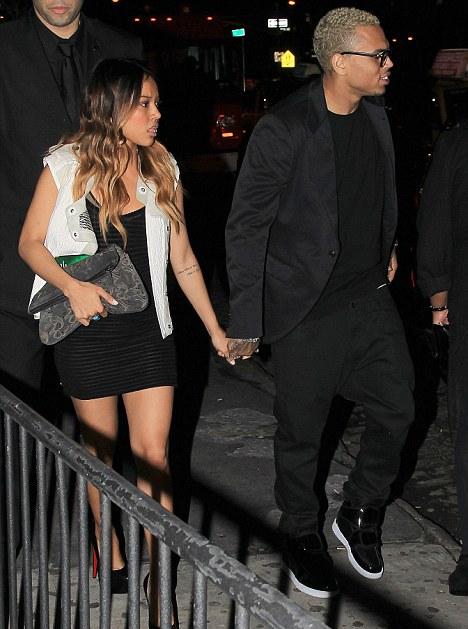 Karrueche Tran and Chris Brown
One of my sources informed me Rihanna is so jealous of Tran, she has been badmouthing her in the entertainment industry and called her, among other things, "a dumb bi*ch." The public has been confused as to why Rihanna would even record music with Brown this year after he inexcusably beat her so badly, but she is still in love with him. Tran better watch her back, because Rihanna loves to start fist fights, having beaten up her own brother with a bottle and hitting Brown causing the already unstable star to snap).
RELATED ARTICLES
A Comical Look At Chris Brown's Crazy Expressions
Rihanna Stole New Video From Photographer
Rihanna Sued Again For Stealing
Rihanna And Chris Brown's Dueling Interviews
Unwise Rihanna Slams Blogs, Bloggers And Readers
85% Of Access Hollywood Viewers Vote That Rihanna Did Not Deserve Esquire's Sexiest Woman Alive Title
Rihanna Embarrasses Herself On Twitter By Falsely Claiming Concert Is Sold Out