New Project Keeps Getting Bad Feedback From The Public (BOYCOTT MADONNA)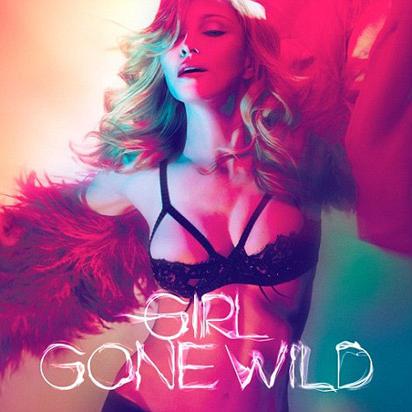 People online are stating poorly aging Madonna's new "Girl Gone Wild" CD single is so airbrushed it looks nothing like her. Photoshop gone wild.
Past it pop singer Madonna continues to make a spectacle of herself, via refusing to dress and act her age. After the massive flop of her comeback single "Give Me All Your Luvin" which could not even score average record sales and chart movement after being performed on the Super Bowl, unoriginal Madonna has released another single from her failed comeback entitled "Girl Gone Wild."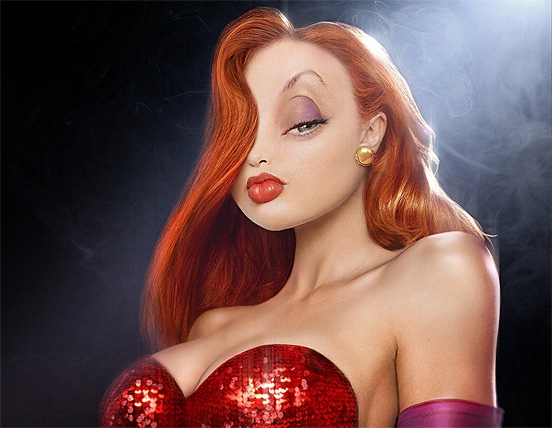 Jessica Rabbit
Not only was litigation initiated against Madonna for infringing the trademark of the debauched video series "Girls Gone Wild" which preys on underage girls for explicit DVD videos, the public is slamming everything about her new track. The legal threat forced her to change the name of the song from "Girls Gone Wild" to "Girl Gone Wild." Big difference.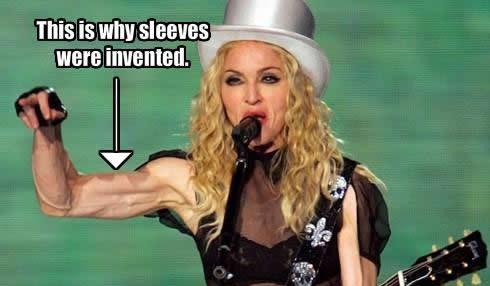 Photo and caption of Man-donna by Roflrazzi.com
Of course, in crazy Madonna's mind, stealing other people's intellectual property and changing a line or two somehow makes it different, new and hers, when it does not. The unoriginal, lazy beast that has made a living from criminally stealing copyrights refuses to accept the fact audiences are slamming her in droves and want her off the stage.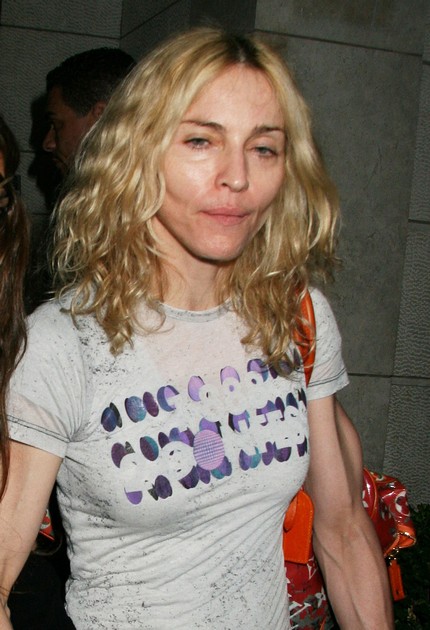 Man-donna
She is not an older artist who can sing well. In fact, she can't sing and with her youth gone, she can't compete with the new wave of young tarty artists that have taken her place, though she is knocking herself out trying with every trick in the book.
RELATED ARTICLES
Madonna's New Single "Give Me All Your Luvin" Flops And Crashes Out Of The Charts Early
Greedy Madonna Thinks Her Concert Tickets Are Worth $300 During The Financial Crisis
Madonna's Connection To Phone Hacking And Wiretapping Scandal
The Daily Mail Is Actively Engaging In Hacking, Phone Hacking And Wiretapping
The FBI Corruptly Granted "Sovereign Immunity" In The Aisha v. FBI Case
Madonna Putting Out A Perfume Is Ironic Because...
Madonna Has Been Getting More Plastic Surgery In Trying For A Comeback After Failed Albums
Madonna And Kabbalah Close Their Corrupt Charity Due To Criminal Investigation
Rupert Murdoch Finally Admits His Company's Phone Hacking And Wiretapping Crimes
The Kabbalah Center Viciously Harassing And Threatening Jamaicans