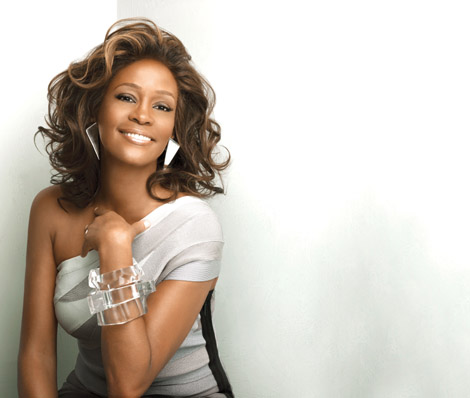 Whitney Houston
Talk show host Oprah Winfrey is preparing to air an interview with the family of the late Whitney Houston, who died last month in California, under tragic circumstances. Houston previously spoke with Winfrey about her drug problems in 2009. However, questions linger about the insobriety of Houston and her daughter Bobbi Kristina Brown, as both have been the subject of compromising pictures regarding drug paraphernalia.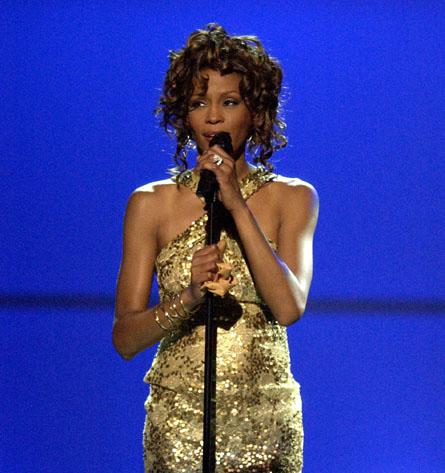 Whitney Houston
Will Winfrey ask Bobbi Kristina Brown the difficult questions, considering she is a young woman of 18, who is grieving the death of her beloved mother. If she asks her anything too probing or embarrassing and the wrong way, it could backfire.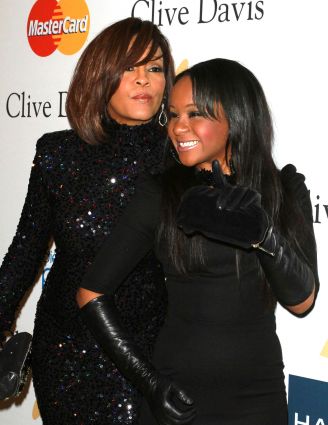 Whitney Houston and Bobbi Kristina Brown
However, as they have consented to an interview, this would be a chance for them to clear the air. Let's be honest, there are things regarding the Houston/Brown family the public has questions about, especially after the flood of stories that accompanied the singer's mysterious death and drama filled funeral, thanks to ex-husband Bobby Brown storming out. Among them are:
Was Houston still on drugs, if not when did she quit?
Is Bobbi Kristina Brown still on drugs, if not when did she quit?
Is Bobby Brown still on drugs, if not when did she quit?
Does the family really believe Houston was murdered as recent reports allegedly from the coroner's office claim?
Is Cissy Houston still angry with Brown regarding his destructive habits that wreaked havoc on her award winning daughter and does she blame him for her child's death?
Was it true that Houston was buried with $500,000 in jewelry?
Can the estate afford to guard Houston's body indefinitely with the $500,000 in jewelry, rather than moving her to a private, sealed mausoleum, where all the crypts are better monitored?
Are Houston's former assistant's recent allegations true about her being lovelorn and depressed over their lesbian relationship, because the singer seemed oblivious to it?
Was Houston broke at the time of her death, after suffering tell-tale foreclosures in Georgia and New Jersey?
What exactly was said to Bobby Brown at Houston's funeral regarding moving from where he sat that caused him to storm out of the funeral and does he regret it?
Are Bobbi Kristina Brown and her dad on bad terms as publications indicate?
Is Bobbi Kristina Brown still going to pursue and acting and singing career?
Was Houston's adopted son really ordered to leave the family's home in Atlanta, Georgia?
Was rapper Ray-J with Houston the day she died and did his womanizing in the week leading up to her death send her into a greater depression?
Was Houston going to undergo plastic surgery?
How do you want Houston to be remembered?
RELATED ARTICLES
Oprah Winfrey To Interview Whitney Houston's Daughter Regarding The Singer's Death
National Enquirer Publishes Whitney Houston Coffin And Death Photos
Pressure On Bobbi Kristina Brown To Look, Sing And Act Like Her Late Mother Whitney Houston
Will Bobbi Kristina Brown's Drug Use Spiral Out Of Control With The Death Of Her Mother
Whitney Houston's Family Needs To Hire A Law Firm And Accounting Agency For A Forensic Audit Of Her Finances
Singer Whitney Houston Given A Very Touching Funeral In New Jersey
Whitney Houston's Ex-Husband Bobby Brown Left Her Funeral After A Dispute With Security
Bobby Brown's Tribute To Whitney Houston Last Night Shows There's A Problem There
Bobby Brown Reportedly Not Wanted At Whitney Houston's Funeral Or To See His Daughter
Drugs And Alcohol Transformed Whitney Houston Into A Different Person
Whitney Houston Is The Latest Hollywood Star To Die Under Tragic Circumstances
Reports Indicate Whitney Houston Has Lost All Of Her Money And Is Asking For Donations
Whitney Houston Back In Rehab As Daughter Is Arrested