She Is Jealous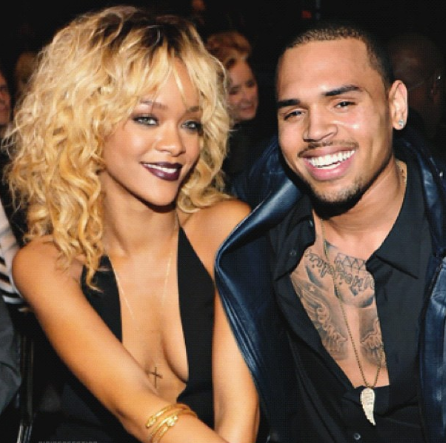 Rihanna and Chris Brown
Just when I thought she couldn't go any lower in her behavior, rude Rihanna defies all expectations. On March 3. 2012, at roughly 3AM, the Judiciary Report published the article "Jealous Rihanna Has Been Insulting Chris Brown's Girlfriend Karrueche Tran Calling Her A 'Dumb Bi**h.'" The article was in reference to a tip I received from a credible source, regarding Rihanna insulting one of the newer girlfriends of her boyfriend, fellow singer Chris Brown. The Judiciary Report was privately informed that Rihanna called Tran a "dumb bi*ch" out of sheer jealousy, as Brown is spending time and money on the model.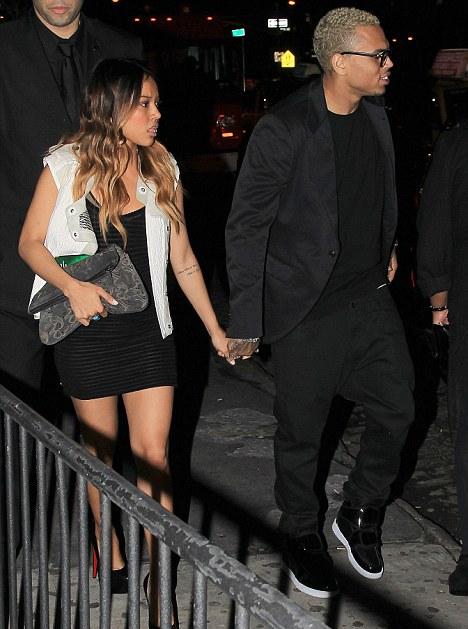 Karrueche Tran and Chris Brown
About 12 hours later, the International Business Tribune published an article titled "Is Rihanna Making Racist 'Rice Cakes' Jokes About Chris Brown Girlfriend Karrueche Tran?" because "'Rice cake' is a common epithet for those of Vietnamese descent." I had never read or heard that slur before and find the whole thing offensive and distasteful, as Rihanna is trying to be nasty and in a racist manner, which is not appropriate.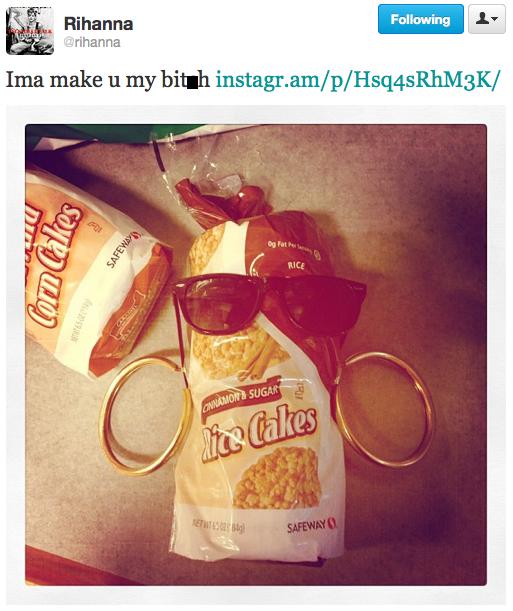 A snapshot of Rihanna's racist tweet on Twitter (Snapshot redacted by the Judiciary Report)
I knew she hated Tran based on what I was told, but that was taking it too far. There's no need to get racial, fighting over a man that thought so little of her and women in general that he beat her to a pulp and tried to choke her to death after she hit him. Brown could not love Rihanna and treat her in that manner.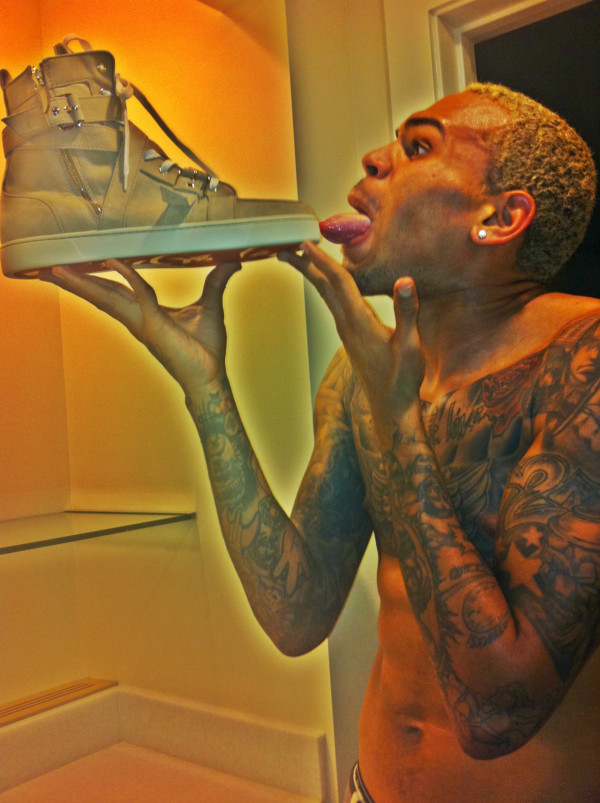 Chris Brown looking crazy again...
The International Business Tribune article also states, "Chris Brown reportedly brought Karrueche Tran to Rihanna's Valentine's Day bash, but then made her wait in the car while he was inside. Why? 'In case he didn't get lucky with Rihanna.'" This also supports what the Judiciary Report stated previously that Brown has been taking Tran around and paying her way, giving her gifts he used to give Rihanna.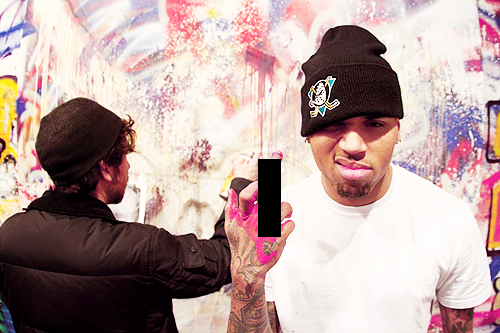 And again... (Photo redacted by the Judiciary Report)
Rihanna was out of line with the aforementioned slur. However, between crazy Kabbalah and her other vices, Rihanna's mind is gone. My source that has given me other exclusives in the past also informed me, Rihanna likes to have little cocaine parties in her hotel room. She better check herself into rehab before she overdoses.
STORY SOURCE
Is Rihanna Making Racist 'Rice Cakes' Jokes About Chris Brown Girlfriend Karrueche Tran? [PHOTO]
March 3, 2012 5:37 PM EST - After Barbadian pop singer Rihanna tweeted a photo of a pack of rice cakes adorned with an earring and sunglasses, many are asking the question: Was it a racist joke at the expense of Karrueche Tran, Chris Brown's half-Vietnamese girlfriend? Karrueche Tran and Chris Brown are nominally girlfriend and boyfriend, but rumors have been flying since his musical collaboration with Rihanna that the controversial couple are back together...
RELATED ARTICLES
A Comical Look At Chris Brown's Crazy Expressions
Rihanna Stole New Video From Photographer
Rihanna Sued Again For Stealing
Rihanna And Chris Brown's Dueling Interviews
Unwise Rihanna Slams Blogs, Bloggers And Readers
85% Of Access Hollywood Viewers Vote That Rihanna Did Not Deserve Esquire's Sexiest Woman Alive Title
Rihanna Embarrasses Herself On Twitter By Falsely Claiming Concert Is Sold Out