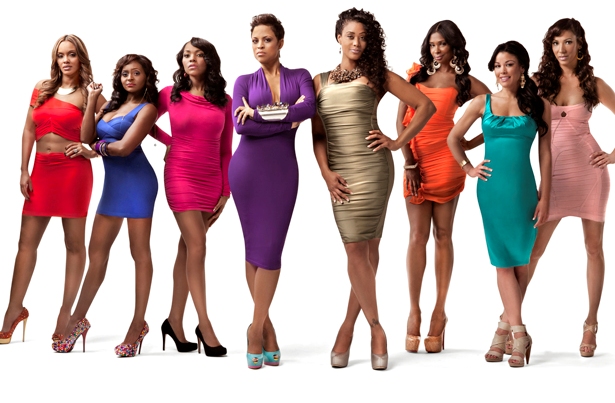 "Basketball Bimbos Wives"
"Basketball Wives" the Miami reality show hit for Shaunie O'Neal and her host of fellow bitter basketball bimbos, bashing their former athlete partners on television, is coming back this month and cattier than ever. They've almost caught up to reality show champs, the even more bitter bimbos "The Real Housewives of Atlanta."
Hold on to your extensions ladies, because according to local reports, the fights on the Miami sets have already begun. O'Neal, the ex-wife of basketball great, Shaquille O'Neal, used her divorce settlement money to create the show. She stands back while the women pummel themselves senseless on television, but claimed she is trying to tone down the new season.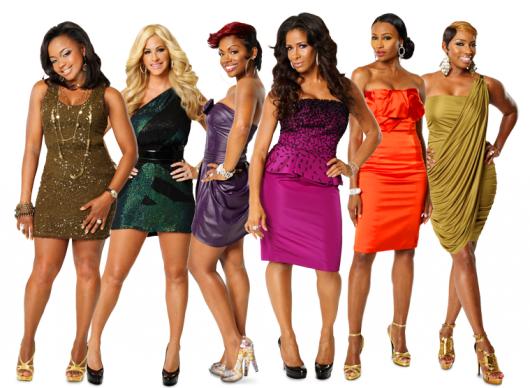 "Real Housewives Of Atlanta"
However, considering the first episode of the new season hasn't even aired yet and a police report has already been filed, regarding hothead Evelyn Lozada and space cadet, Jennifer Williams, I'd say she isn't doing too well at keeping the peace. Actually, let's hope not of these women are keeping a piece with the way tempers are flaring.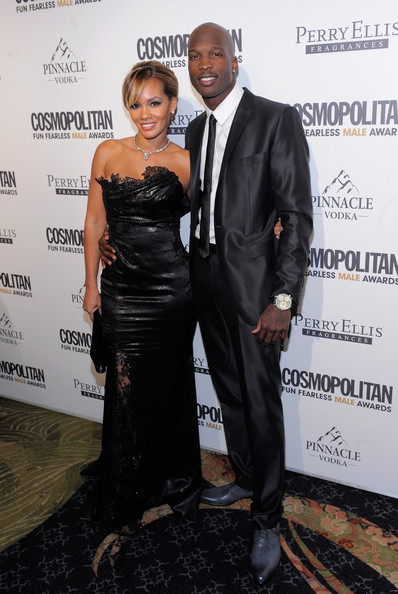 Evelyn Lozada and Chad Johnson
Speaking of Lozada, with her fiancé Chad "Ochocinco" Johnson having lost the Super Bowl, after their big move to Boston, Massachusetts, will it put a strain on their relationship. It's not an easy thing to go through, especially in new surroundings. But it's not the end of the world.