Legal Paperwork Has Been Filed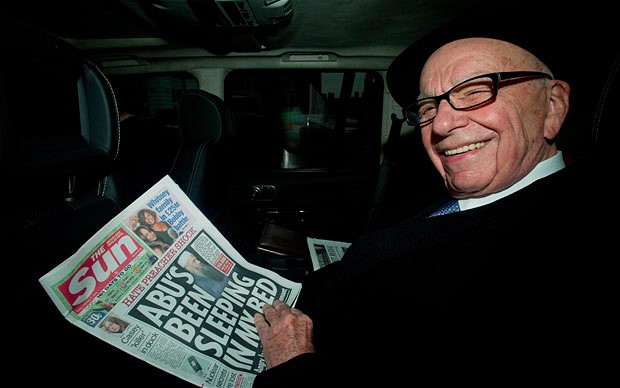 Rupert Murdoch is remarkably able to smile time and time again after causing such damage and distress to the public, including the bereaved
Rupert Murdoch's News Corp is considering issuing a big fat check to Jon Venables, the convicted killer of little James Bulger. This is ridiculous! News Corp is crazy to even entertain any legal or informal conversations with Venables, regarding a settlement. His mother, Denise Fergus, stated Scotland Yard notified her of Venables legal claim, which has upset her and understandably so. Since when does society reward child murderers.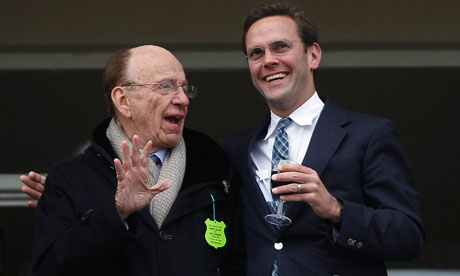 Rupert Murdoch and son James Murdoch, who is head of News International, which is currently at the center of the phone hacking scandal
Under the circumstances, this is very inappropriate. No one should profit from committing murder, especially that of a child. According to Click Liverpool, "Venables and his friend Thompson lured two year-old James away from The Strand shopping centre in Bootle in 1993 and tortured and beat him to death by a railway line. His mutilated body was found two days later with 42 separate injuries."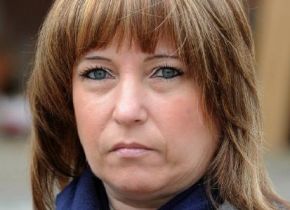 Denise Fergus
Fergus stated regarding the proposed financial settlement, "It would be a terrible insult to James's memory if the animal who murdered him was to receive a payment. If his phone was hacked, that is wrong. But the only reason that they were interested in him was the fact that he murdered my son. If there is to be compensation paid, then all the money should go to charity. What goes on in the minds of these people that they do not see they are trying to get blood money for a killer? He cannot be allowed to benefit from the wicked crime that he committed. I've had to swallow a lot since James was murdered. All down the line the Government, the courts, the lawyers and the probation service have all been on the side of his killers. This is the final straw and I am not going to sit back and watch this happen. I will move heaven and earth to stop it."
STORY SOURCE
James Bulger's mum to fight 'blood money' phone hacking payout
Denise Fergus anger over James Bulger killer phone hacking compensation pay-out
RELATED ARTICLES
Journalists At News Corp's News International Angry With CEO Rupert Murdoch After Being Arrested
The British Police Arrest Members Of Rupert Murdoch's Staff At News Corp's Sun Newspaper During A Raid!
James Murdoch To Be Recalled To The British Parliament In November 2011 Over Lying In Previous Hearing
Will Parliament Legally Compel The Law Firm Harbottle & Lewis To Disclose News Corp Evidence
MP: James Murdoch Lying Under Oath In Parliament Will Be Referred To The Police For Criminal Investigation
Rupert Murdoch Is A Liar And A Coward To Let His Employees Take The Fall For Him
News Corp Continued To Pay Andy Coulson After He Quit To Spy On British Government
Rupert Murdoch's Smug Mug Hit With A Pie During Parliamentary Hearing
Blogger Hacked In The News Corp Phone Hacking Scandal
The Assistant Of News Corp Executive Arrested For Deleting Incriminating Emails During The Phone Hacking Scandal
Rupert Murdoch Slams Brits As Lazy People Who Take Too Many Holidays
Rupert Murdoch's News Corp Criminally Accessed Sir Alex Ferguson's Medical Records And Blackmailed Him With It
Rupert Murdoch Finally Admits His Company's Phone Hacking And Wiretapping Crimes
Rupert Murdoch News Corp Journalist Found Dead